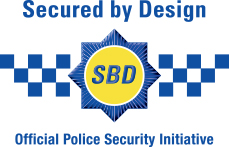 Secured by Design Police Accreditation
Many Asgard products are Loss Prevention Certified, Locksmiths approved and Secured by Design accredited.
What is Secured by Design?
Secured by Design is the initiative owned by the Association of Chief Police Officers (ACPO) that aims to reduce crime through effective environmental design. The scheme also calls for the installation of security products that meet police-approved standards.
See the Loss Prevention Certification Board test videos here.
The following Asgard products have been certified by both the Loss Prevention Certification Board and Secured by Design: