Asgard - metal sheds with integral bases
Secure Metal Storage with a Metal Floor
Asgard metal sheds are both sleek and stylish, designed to keep all of your gardening equipment, tools, bikes and furniture safe and dry. Made from strong weatherproof steel, all Asgard sheds are durable, long lasting and come supplied with a 10 year warranty.
Inside each Asgard metal shed, you'll find a selection of features designed to give you the best possible storage. The galvanised steel we use to make our shed is strong and heavy furthering its security. All metal sheds and secure storage have been rated with the Asgard Weight Category, for more information click here.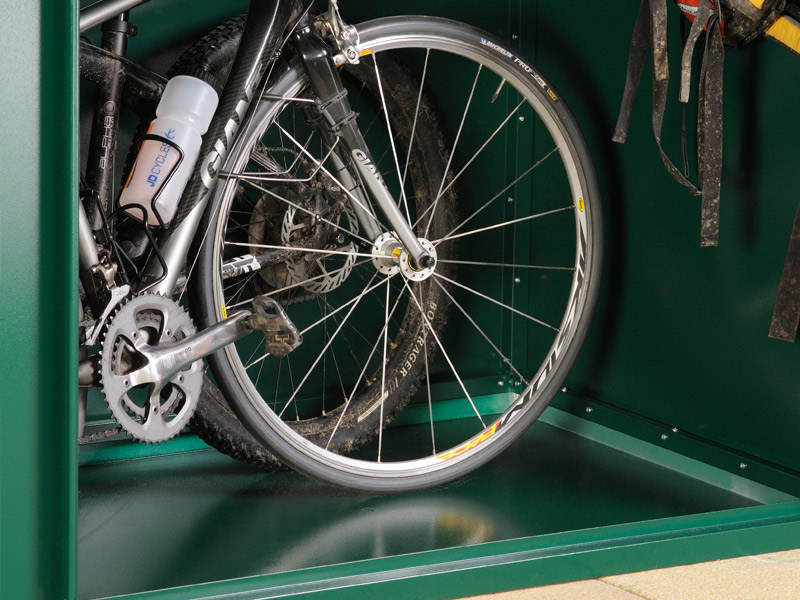 Every Asgard storage and shed is fitted with a full integral metal base for the best security securing your stored items. An integral metal base gives even more strength and protection to your metal shed, and this can be enhanced to give maximum security by bolting it down to a concrete base. This maximises the resistance against the worst of British weather and means nobody can steal the storage shed. You can also compare all the Asgard Storage Shed Base Sizes.
The base of the storage is fixed to the wall panels, which are also bolted to each other. More importantly all these screws and bolts are on the inside, meaning they can't be undone from the outside. There are no extruding sharp edges making it safe for children to be inside.
We keep saying that our sheds are safe and secure, but don't just take our word for it. We set Going Going Bike the challenge of actually breaking into our Annexe Bike storage. It is fair to say that they put it through its paces, and that the noise would have woken up the neighbours!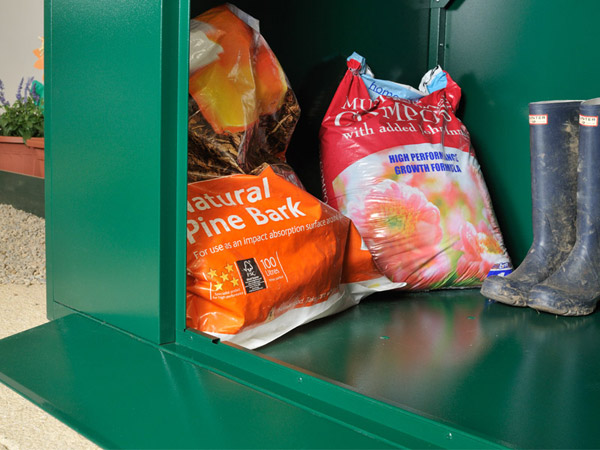 All of Asgard's sheds are designed manufactured right here in the UK, and we boast a large array of certifications including ISO-14001 & ISO-18001. See all of our certifications here. Our customers add product reviews regularly and can be found on the product specific page.
Visit our case studies section to see pictures that we've received from our happy customers, some of which won our £25 monthly Homebase/Wiggle voucher draw.
View our full range of metal garden sheds or even compare their weight and size dimensions.