Installing your Asgard shed
Asgard installation service
All of our metal sheds are delivered flat pack, to be assembled once delivered. Assembly is easy to do, with the help of a friend, and each unit is supplied with illustrated instructions. With the use of an electric screw driver, you'll have your Asgard shed put together in no time.
If you don't fancy putting your new metal shed together yourself, you can sit back and relax when you purchase an Asgard installation service.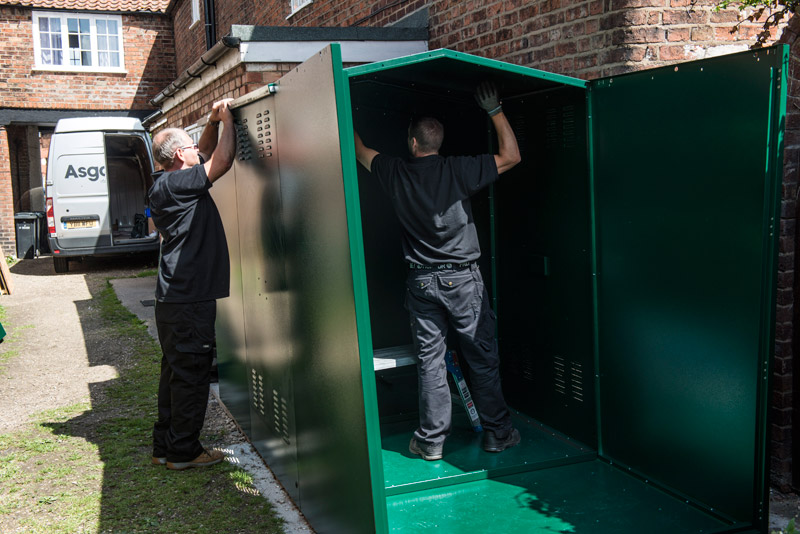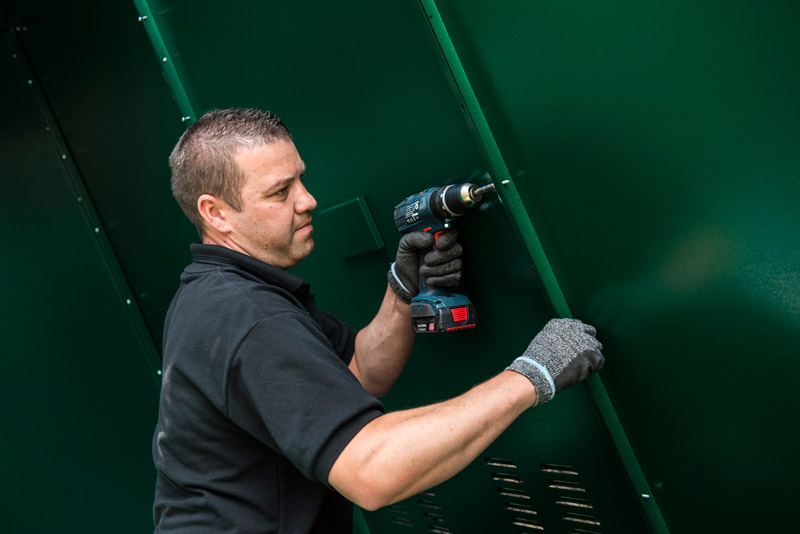 With our installation service, we'll install your shed at the same time as delivery. So all you have to worry about is filling it!
Customer comments:
" great service from the lads that came to erect my motorbike shed - quick, efficient and polite - what more could I ask for - and the product is fantastic"
"Thanks to the guys for making the installation of my bike shed look so easy … how do they do it? The whole shed was up and done in 30 mins – top service – a special thanks to Stewart who is a lovely, sweet chap" - PM
Super job chaps – Glad I asked for installation
Nice job, thanks for the swift and professional service from Asgard
I bought the motorcycle storage garage and installation (thanks to a discount voucher)I am so glad I did – this is a serious bit of kit – the panels are so big and heavy – though I guess that is why the sheds are so tough and secure – nice chaps and very polite.
Please note, you will need to have a firm level base ready for the installation of your shed. Find out how to prepare your shed base.
If you would like more information about our installation service, please click here.