Ground anchors for cycle security
How to fit a Ground Anchor for extra cycle security.
This article will explain how to fit a Ground Anchor to the floor for securing your bikes and cycles to the ground or wall.
Why use a Ground Anchor?
Extra security. You can use an anchor in or out of your Asgard Cycle store for extra protection or to achieve Sold Secure status for insurance purposes.
Brute Force Ground Anchor
Chaining your cycle to something solid and secure such as The Brute Force Ground anchor, makes it much less likely it will be stolen.
How do you fit a ground anchor?
If you purchase the ground anchor pack from Asgard , the kit contains everything you need to install the ground anchor.
Follow these simple instructions to fix a Brute Force Ground Anchor to a concrete floor.
Before you begin - Important points to note for fitting the Ground Anchor to the Floor:
- The ground anchor must be secured into a good solid concrete. At least 100mm deep
- Before fixing the anchor, plan where it will go before bolting it down.
- Check for pipe work under the ground.
- We recommend the use of safety goggles when fitting the anchor.
- You will need a masonry drill, drill bits sizes 12mm and 16mm
- You mays also want a brush and a small hammer.
1: Select a suitable area.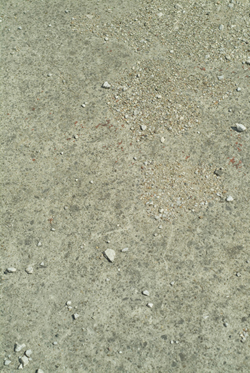 2: Place the Anchor in situ - as this will be your template for drilling.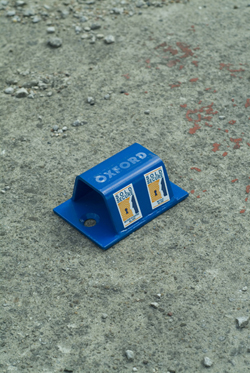 3: Drill pilot holes with a 12mm masonry drill to a depth of roughly 10mm.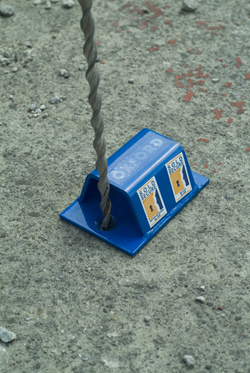 4: Remove the unit ready to redrill.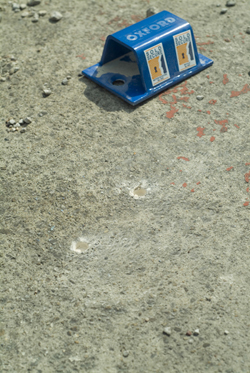 5: Redrill using a 16mm masonry drill to a depth of 75mm.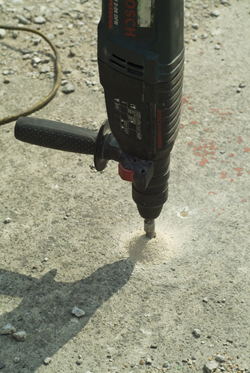 6: Check the hole size and insert the Rawl by hand.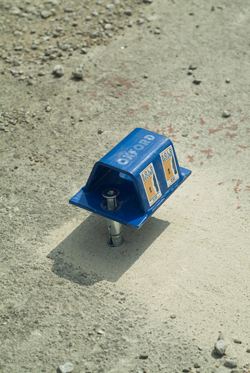 7: Put the Rawl bolts back into the unit and using the unit as a guide (gently!) tap in in the bolts into the ground.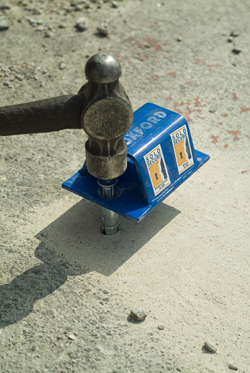 8: The bolts should be flush with the ground.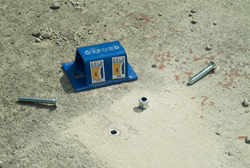 9: Screw in the bolts with the supplied alan key.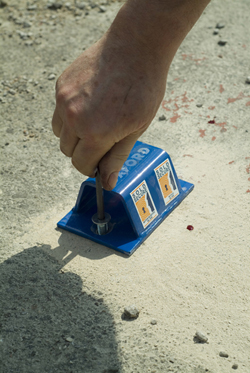 10: Tap in the ball bearings into the hex of the bolt.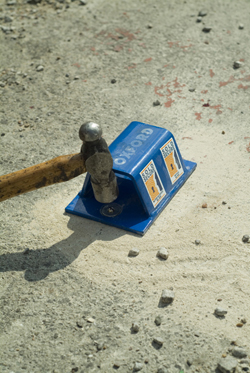 Congratulations!
Remember if you are fitting these into your Asgard shed you will need to drill through the metal shed base. You MUST treat the holes with a rust inhibitor.
Please note that modifying the panel will void the Asgard Warranty on that specific panel.
Asgard do not fit ground anchors.