Do I need Planning Permission for a garden shed?
Garden sheds and planning permission
In most circumstances you won't need planning permission for your Asgard shed - there are some exceptions such as in a conservation area (though we have had customers who have). Some boroughs of London will not let you have a shed at the front of a property - It is always best to check with your local planning office if in doubt - however, here is some useful information.
One of the most frequent questions we are asked is: "˜Will I need Planning Permission for my Garden Shed?"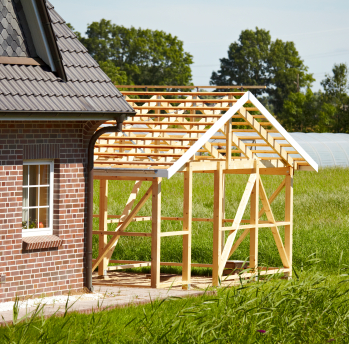 Most of the time you won't need planning permission - but check if in doubt!
Before you can make any alterations and improvements to your home, you will need to ensure that you meet certain building regulations and planning permissions from your local authority. This is so that any proposed building work meets safety requirements, local building regulations, Party walls, and Conservation areas.
No outbuilding on land forward of a wall forming the principal elevation. (that means not in front of the house).
Outbuildings and garages to be a single storey with maximum eaves height of 2.5 metres and maximum overall height of four metres with a dual pitched roof or three metres for any other roof.
The maximum height of 2.5 metres in the case of a building, enclosure or container within two metres of a boundary of the curtilage of the dwelling-house (that means the boundary of the whole plot).
No verandas, balconies or raised platforms (where are we Australia? It's too cold for a veranda anyway, surely!).
No more than half the area of land around the original house  would be covered by additions or other buildings.
Asgard will take no responsibility for the need of planning permission, it is the customer's responsibility to do the necessary checks.
Neither Planning Permission or Building Regulation approval is required provided that:
Sheds and greenhouses do not cover more than half of the area of the garden; not including the area occupied by the house.
It contains no sleeping accommodation and the floor area does not exceed 15 square metres.
No point is less than one metre from a boundary.
It is not more than 3m high for a flat roof, or 4m with a ridged roof.
No part projects beyond any wall of the house that faces a road. The outbuilding is for use only by those who occupy the house.
Building Regulations do state that structures built of combustible material (i.e. a wooden shed) must be at least 2 metres from the main house.
Please note: this information is given as a guide and it is your responsibility to contact your Local Authorities for more details.
Asgard take no responsibility for customer planning issues. It is the customer's responsibility to check with the Local Authorities if in doubt.