Metal Shed - 2 Point Locking System
Asgard Metal shed 2 point locking system
Asgard metal sheds are available in a range of sizes and styles to suit all needs. We offer a number of different locking mechanisms depending on the model of shed you choose. As standard we offer 2, 3 and 5 point locking.
Below is the Asgard two point locking system. The two point system features on our smaller metal storage sheds… But don't think that makes them any less secure!
Behind the solid metal thumb turn are two steel bolts that shoot into the body of the shed - giving you a tough, all steel 2 point locking system! The galvanised and strong steel, along with an integral metal base, allows the shed to be as strong and sturdy as possible.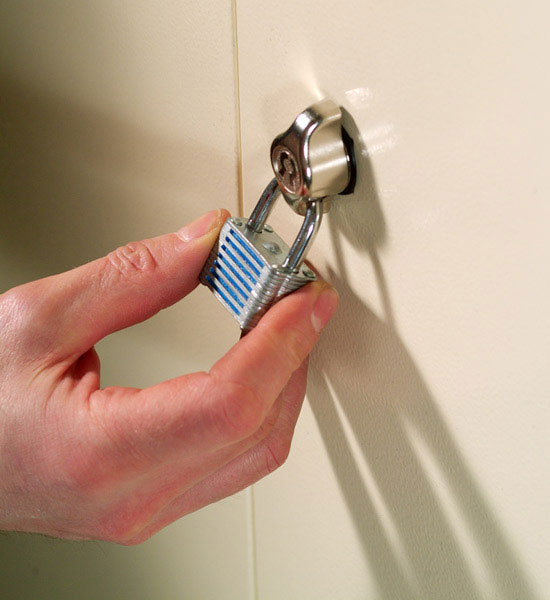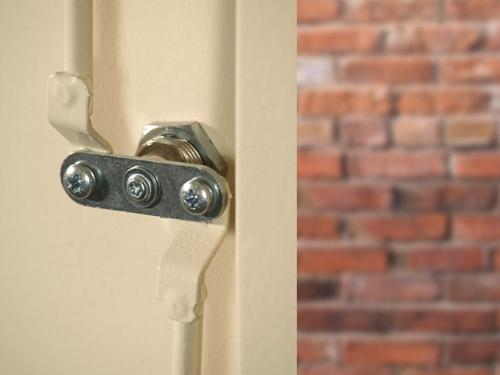 We have designed the 2 point system so you can choose the level of security you need - by selecting the padlock you think is most appropriate. If security is not such an issue, then a cheap padlock (pictured) will be fine ... Want a bit more security? Then buy a stronger lock - it's that simple!
The weight of a shed can also be attributed to the Asgard Weight Category which allows you to compare other security features of all the Asgard sheds. You can compare this by clicking this link (opens in a new window / tab).
For any further information, please visit our FAQ's page.
Click to see our 3 Point Locking system or our 5 point locking system.