Asgard shed accessories
Asgard sheds are available in a number of different sizes and shapes to suit all your storage needs and budget. If you would like to store a bit more inside your shed we offer a number of accessories for each of our sheds:
Hooks:
Made from the same tough galvanised steel as our sheds. The Asgard hook packs are industrial grade, these are tough hooks! Worried about fitting them?? No need to worry, all our sheds are pre-drilled to accept our hook sets. Just unscrew one of the existing screws and put your hook in.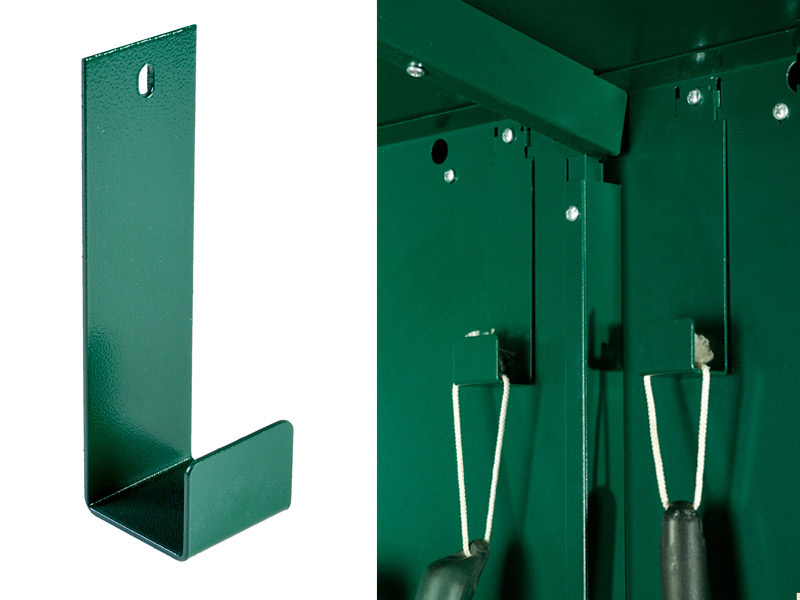 Wooden Subfloor
Made from exterior quality OSB board, our subfloor packs are designed to sit perfectly within your Asgard shed. The subfloor, simply sits on top of the integral metal floor inside your shed, to keep it scratch-free and in tip-top condition. Each of our sheds has its own subfloor pack, so take care to order the correct one.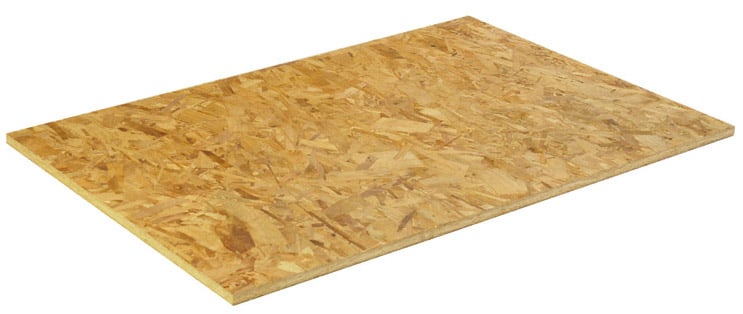 Shelf packs
With the same tough, galvanised steel construction as the sheds. Our shelf packs require no specialist tools or drilling!! All our shed are pre-drilled to accept shelf packs, some fit to the side of the shed, some packs will fit across the back of the shed. All our shelf packs are heavy duty and are shed specific. So take care when ordering, make sure you order the correct shelf for your shed.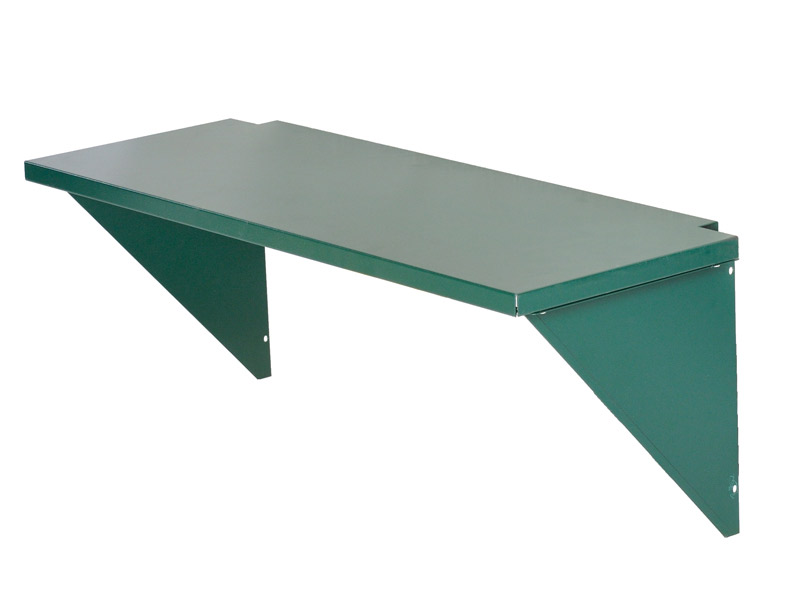 Eyelets
A simple but brilliant idea. These rings of steel are great for attaching bungee ropes to. Put one either side of your shed and you can tie your ladders, bike stands, garden furniture to the shed and stop them from falling over every time you open the shed door.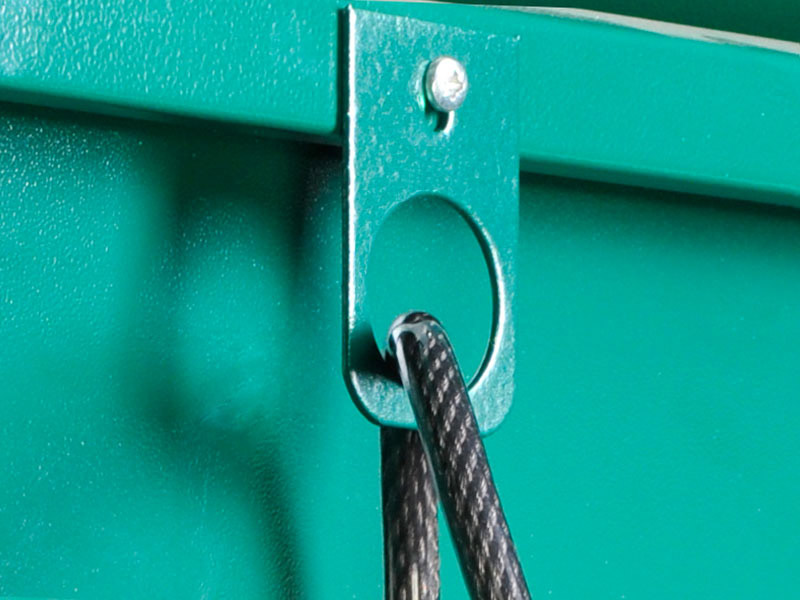 Easy fit ramps
They are what they say. A ramp for wheeling equipment into your Asgard shed... and yes they are easy to fit. Just slide them under your shed. The weight of your Asgard will keep the ramp in place.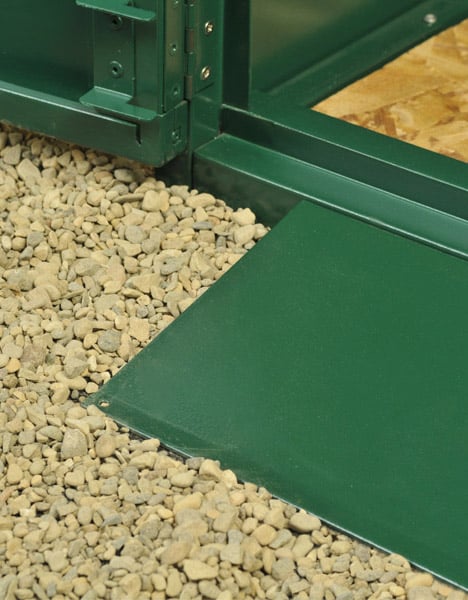 Tool rails
An innovative storage solution from Asgard! These handy rails are pre-cut/drilled to accept the most popular garden tools available. These rails fit into:
Flexistore
Centurions
Gladiator units

Bundle packs
If you need a lot of accessories, why not consider one of our shed bundle packs? We have taken the most popular combinations of shed and accessories - put them together and reduced the price. Each Asgard shed has at least one Bundle deal available. Just click on the bundles tab on the product page and see how much you could save.

Touch Up Paint
If you scratch or damage the paintwork of your Asgard shed, the don't worry. In the After Care & Maintenance category you will find both sizes of touch up paint pots to suit your repair needs. Click to visit the After Care & Maintencance category.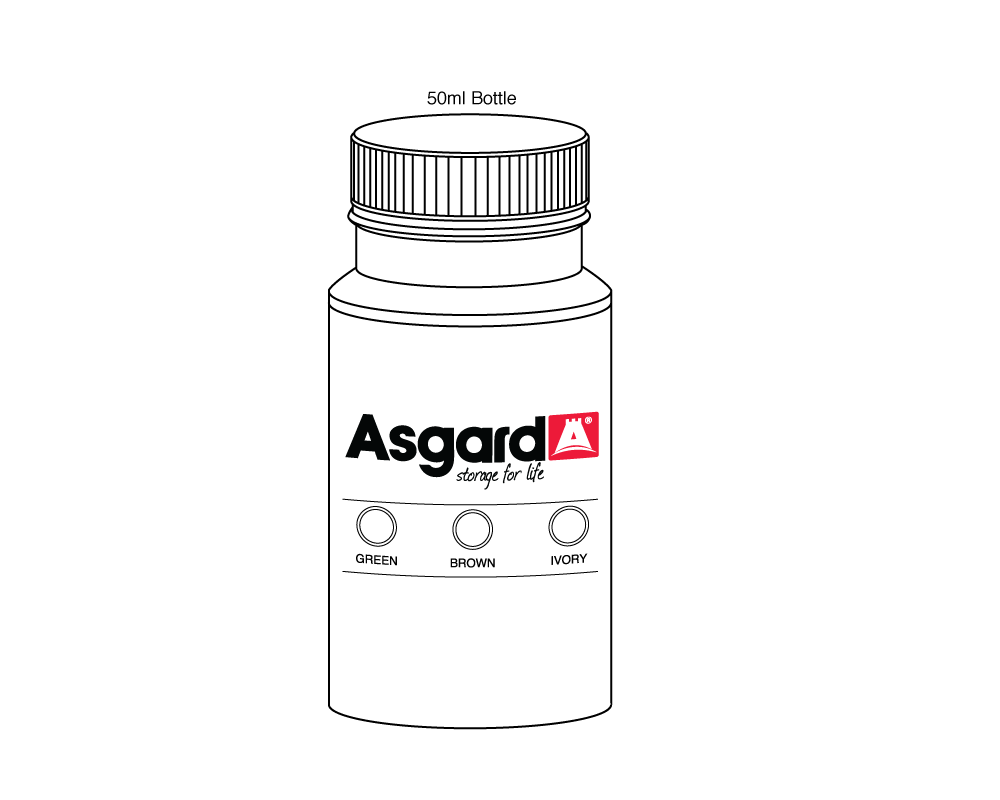 Grip Tape
Grip Tape can be purchased in order to add more traction to the universal ramp. Effortless to apply, the grip tape proves its worth increasing the grip of your ramp making it easy and painless to get your motorbike or bicycles into your Asgard Shed. Buy some Asgard Grip Tape here.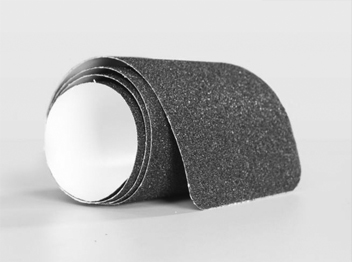 As with everything Asgard, if you are not sure, just drop us an email or call us on the number at the top of the page.