5 x 11 Metal Shed Protective Wooden Floor for Centurion Plus1
Your Centurion Plus 1 unit already has a tough galvanised metal base, but no matter how careful you are, tools and general use may scratch the finish.
The metal shed floor is easy to protect from scuffs and scrapes with our wooden subfloor packs. These subfloors are pre-cut to the exact size of your unit, so all you have to do is simply drop the floor into place.
Our protective wooden floors are great at reducing noise inside the unit.
Tough wooden composite floor. OSB2 timber.
Pre cut to fit the Centurion Plus 2 metal shed - no cutting needed - simply drops into place.
18mm Thickness.Metal fixing strip included.Wood is uniquely renewable among building materials. It also has the lowest energy consumption. Wood products are also the only building materials with negative net CO2 emissions. This puts wood among the most environmentally efficient building materials on the market.
When ordering, please make sure that you purchase the correct floor for your metal shed.
Product Code: Floor18
Print
Wooden Subfloor (3 sections)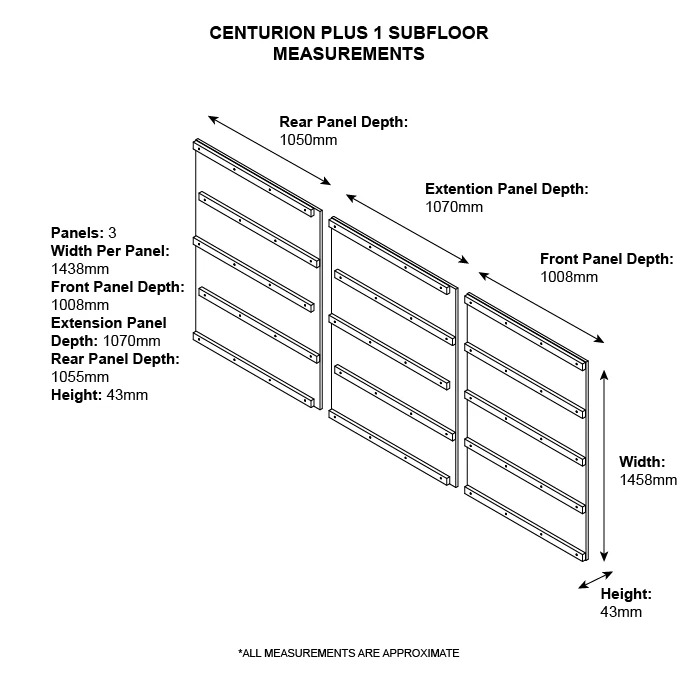 ,