Shed hook packs
The Asgard range of sheds are a great way of storing .... virtually anything. With a tough weatherproof construction and integral full metal floor, Asgard sheds offer fantastic security.
However, you may need to store a little more. So we have put together a range of hook packs available for most of our sheds/units.
Our Storage Hooks are made from the same tough galvanised (Weather Proof Steel) as our units, so you can be assured these are of the highest quality.
No assembly or drilling required as all our units are pre-drilled to accept our hooks.
How to buy shed hooks:
Hooks are available on the individual product pages or are included in some of our great value bundle packs.
If ordering separately from a shed, please ensure you choose the correct colour to match your unit. We will double check and give you a call if there is a problem.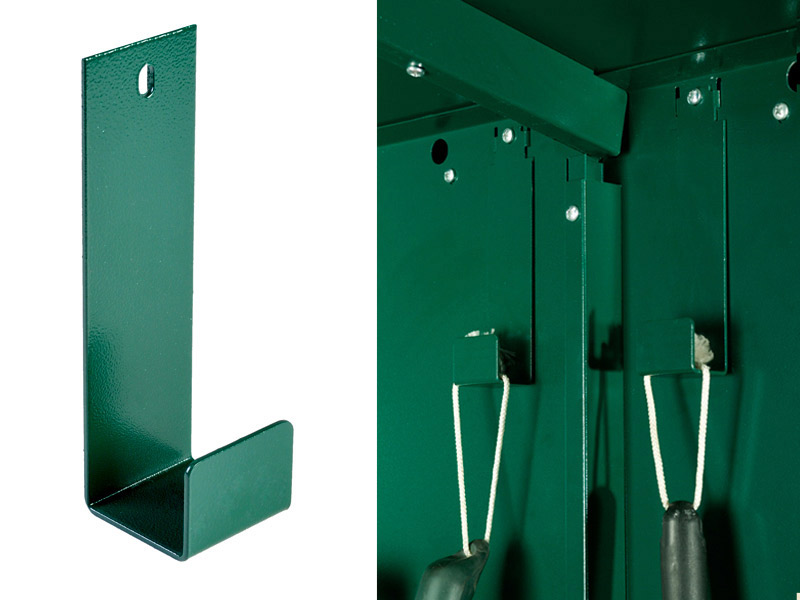 Tough, heavy duty, galvanised hooks from Asgard.