Independent: Asgard Access Bike Storage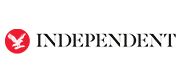 Independent: 11 best bike storage accessories
Posted: Wednesday 11 July 2018 16:40 by Aaron Roe
View the article on their website.
Bikes are an investment worth protecting – here are the best accessories for storing yours properly
Whether your bike is your main means of getting around or just a bit of weekend fun, you'll want to look after it.
We've sniffed out some great ways to keep your cycle secure and out of the weather at home, in the garden or at work.
Some of them are super-practical designs that will thwart even the most determined thief, others will let you show off your pride and joy as though it's a work of art hanging on your wall.
Asgard Access Four-bike Store: £525, Asgard
This one's the daddy of all bike storage solutions – a tough metal shed with a locking system to keep thieves at bay and an easy-lift lid on gas struts.
You can even bolt it to the floor to stop anyone trying to haul it away. Shelves and hooks are available to hold your bike-related bits and bobs, and it's built from thick, galvanised steel.
The whole lot comes with a 10-year warranty and even bigger versions are available if you've got a peloton of bikes in your household.
---
This review is about the Asgard Access Bike Storage. Click here for more information.