I have recommended Asgard garden sheds....
A recommendation for Asgard secure school storage!
Customer comments:
"After weeks of researching secure shed, we finally decided on the Asgard shed as it was by far the most secure and best built design I could find. As the shed was being used to store outdoor play equipment for the children of the playgroup, security was the top most priority and other sheds I looked at didn't come close in comparison. The team at the end of the phone were brilliant with answering any questions prior to deciding and that didn't stop after the purchase had been made. Communication was excellent throughout and I was kept up todate on delivery date/time etc."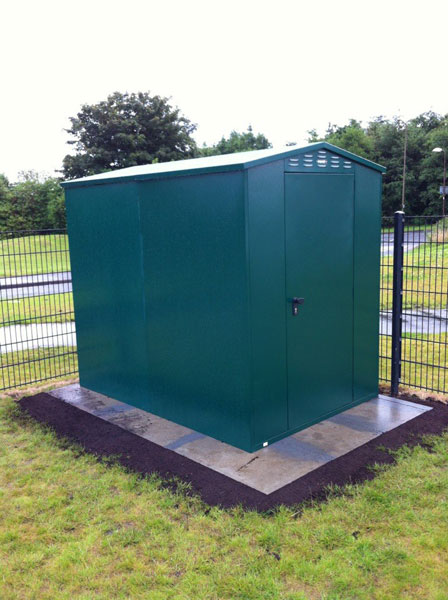 "The full build instructions are available on the website, so I had studied them before the shed arrived to give a better idea on how to putthe shed together. When the shed arrived the pieces looked solid and well built and then the whole shed took about 30-40 minutes to put together and seal. I've already recommended Asgard to another local nursery who are also looking for outdoor storage and a couple of friends who are also looking for sheds."
"Overall we are infinitely happy (if that's possible!!) both the shed and with Asgard and would recommend them to anyone, especially if security is an issue.The shed is solid, secure and the ventilation means nothing gets ruined but stays dry even in the really bad weather! Thanks again for a fantastic product and a flawless service." - Kevin
UK wide school storage
Join the thousands of schools across the UK that are enjoying secure storage for their sports equipment and general playground toys in their Asgard school storage pack.
See our full range of metal garden sheds