Get garden big security with a big!!!! Asgard
Our XL metal sheds provide ample storage space for garden tools, furniture, toys and more. These sheds are built from heavy duty panels all of which are galvanised (weatherproof). This Gladiator plus 2 shed features a tough 5 point locking system, with a pick resistant lock to keep stored items safe and secure.
Inside you will found an integral full metal floor, giving extra strength and security. Hidden in the roof eves you will find a series of ventilation holes. These are designed to give air flow around the inside of the unit, keeping condensation to a minimum - Your tools will be safe AND dry.
Not big enough??? Just keep adding the Asgard extension packs and keep going deeper and deeper in 1.1m increments.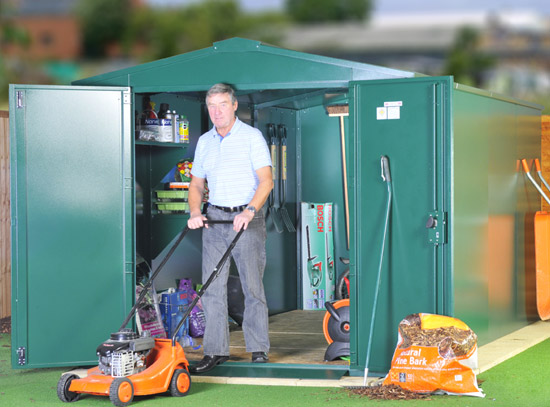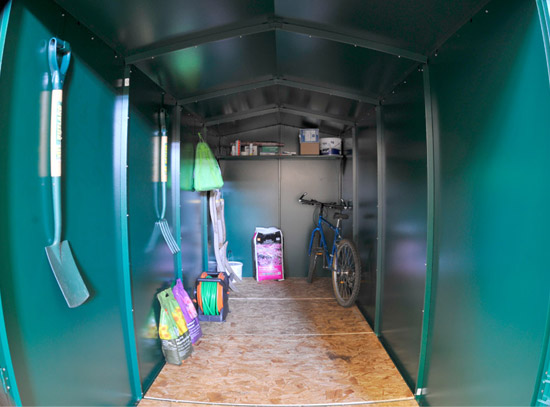 "I just wanted to send you all a big thank-you. The service I've received has been excellent and it makes a refreshing change to deal with such a helpful and well organised company. The bike store is excellent and I will highly recommend your products and service in future". Mike