How easy are Asgard sheds to build? - very!
All Asgard sheds are designed to be self build using the step by step instructions and a minimum of tools. It is so easy that this Asgard customer was a little worse for wear and still put his bike shed together.
If you don't feel up to building your Asgard, just select our installation service at the check out point or talk to one of our operators and we will come an build it for you.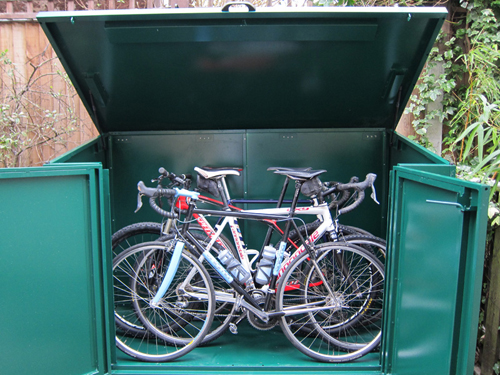 "The store was relatively easy to put together. I say this because I was slightly hungover when I put it together and I thought I could do it by just glancing at the instructions! Wrong!
A few cups of tea and a bit more care later, not to mention a bit of help from my other half (when it says you need 2 people, you really do) and it was up and looking great".
Read our general installation guide
here.