YPO Lot 2 Approved School Storage Sheds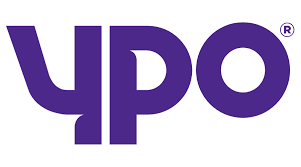 Asgard Secure Playground Storage sheds are available through the Yorkshire Purchasing Organisation (YPO), Lot 2, Sports Storage. Undergoing a tender evaluation process, YPO analysed our storage shed offering, the cost to the customer, quality, social value, sustainability policies, delivery, and customer services. Asgard achieved a 100% score and ranked 1st for the best school storage sheds.
What is YPO?
The Yorkshire Purchasing Organisation has a number of frameworks and agreements with UK suppliers to get the best products and value for money for a wide range of customers including schools, local authorities, charities, emergency services, the public sector, and other businesses such as nurseries and care homes. They use their combined client demand to ask for the best possible price from suppliers while also analysing their products, services, and operations to maintain high standards. As YPO is publicly owned, any profit is put back into the company for the benefit of the customer.
YPO has ready-made frameworks for you to access, delivering value for money, and are quick and simple to use. You can see our outdoor school storage equipment.
Do I have to go through the YPO framework?
You do not have to go through the YPO framework to purchase your school shed, you can buy directly from Asgard on our website here and get the same quality storage and full delivery and installation service.
Why did Asgard rank 1st for School Storage Sheds?
Asgard and sister company Flexiform holds a number of accreditations that illustrate our commitment to high-quality storage sheds and manufacturing. We are regularly audited to maintain these accreditations, which include;
ISO 14001:2015 certification for our commitment to sustainability.

ISO 9001:2015 certification for maintaining high-quality products.

ISO 45001:2018 certification for maintaining high health and safety operations.

Secured by Design (Police) approved certification for secure outdoor storage.

UK Locksmith Association Accreditation for secure storage shed locking mechanisms.
In addition to our accreditations, YPO analyses our policies such as our environmental, ethical, and business policies here.
See all Asgard accreditations including downloading our certification.