Why store your motorbike in a metal garage?
Why should I choose a metal motorcycle garage instead of wood?
The Answer is simple, metal storage units are more durable and last longer than their wooden counterparts.
Won't a metal motorcycle garage just rust?
This might be the case with cheap metal garages. But here at Asgard, our metal motorbike garages stand out from the rest. Why? Because our garages are made from thick galvanised steel. Galvanising is a process where steel is made weatherproof, therefore protecting it from rust.
At Asgard all of our steel goes through this galvanising process and is then coated in polyester powder coat paint, making the steel we use weatherproof, tough and long lasting.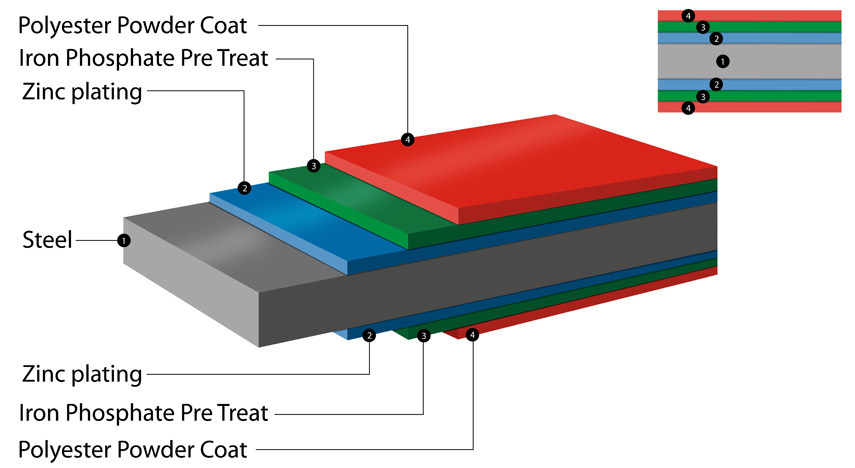 Our screws are also zinc coated to protect them from rusting.
It is important to note that although our products are galvanised, the correct maintenance must be carried out to maintain their weatherproof properties.
See the difference between Asgard sheds and the competition.
Customers often ask us "won't a metal shed rust"? This is the problem with cheap, low quality metal storage. At Asgard we are often asked to replace rusty products from competitors after only a short period of use.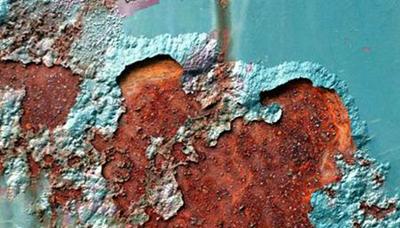 What should I look for in a metal shed?
Weight
A good quality metal motorbike shed will have a substantial weight. Asgard sheds are extremely heavy, as they are built from heavy duty steel. A good weight means added strength and security. Unlike flimsy wooden sheds an Asgard metal shed cannot be moved or picked up. If this wasn't enough, Asgard sheds can also be bolted down to concrete.
Security
Security is important when picking a new shed. The more secure your shed is, the less chance you have of it being broken into. Unlike a metal garage, wooden garages can be easily kicked in and broken into with the use of average, everyday tools. At Asgard, our metal motorbike garages feature integral stiffeners, internal shoot bolts, a 5 point locking system and a pick resistant locking mechanism. All of this security is included to keep your motorbike safe. The Asgard motorbike garage is also approved by the UK Locksmith Association.

Maintenance
Asgard metal garages are virtually maintenance free:
No repainting
No rotting
No leaks
Asgard metal motorcycle garages are:
Low maintenance- unlike wooden sheds
No leaks- wooden sheds are vulnerable to bad weather
Ventilation system – reduces condensation
5 point locking system – Wooden sheds have weak padlock style locks
Approved by the UK Locksmith Association
View the Asgard range of metal motorbike garages