Visor Down Reviews the Gladiator Motorbike Storage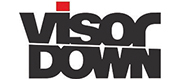 Visor Down: Is this the safest motorcycle storage option on the market?
View the article on their website.
DIY IS FAR from our strong point here at Visordown. In fact, if it has anything other than two wheels and a motor in between, it may as well be open heart surgery.
But needs must, and with the recent spike in motorcycle theft, we decided to invest in some tight security, even if that meant an Ikea-esque building project.
Asgard has been producing theft-proof units for almost 50 years, and so knows a thing or two about security. With this – and the fact that their sheds are insurance and police approved – in mind, I went for the brand's range-topping motorcycle option, the Gladiator, in the largest size.
Measuring 8ft11 by 7ft4, and constructed of tough galvanised weatherproof steel it promised a seriously safe place to store my precious two-wheelers. The website advertised that it comfortably fitted one large motorcycle, with plenty of space to boot. It arrived by lorry, a 1.5 ton selection of pallets and pieces, and was carefully unloaded. The delivery driver suggested how best to begin building, then left us to it.
First things first though, we had to lay a concrete base. My willing volunteers got to work, digging a foot-deep foundation, before shuttering it with wood. Aggregate went in, and the concrete was poured on top, and left to cure over the weekend. Asgard advises a flat, solid base, with space around to allow for correct ventilation of the shed. In lieu of such a location at mine, we decided to build one in the front garden.

When the concrete was suitably solid, building of the shed began. In true Ikea fashion, instructions were immediately cast aside as the men in the operation insisted they 'knew what they were doing'…

Heeding the delivery driver's advice, we started with the rear right-hand side, laying the floor panels before attaching the sides. Once the walls assembled, the roof went on, and the team begrudgingly glanced at the instructions.
It was dark by the time the shed was complete, and so the final touches were left until the following day. Drilling the unit to the concrete and installing the wooden flooring panels, shelves and hooks didn't take long, and we soon stood back to admire our handiwork. Asgard advises a team of at least two to build the unit and it took the three of us less than a day – plus faffing time.
As I wandered off to find my long term GS, I heard an ear-splitting crashing noise and immediately assumed the worse – we'd forgotten a vital screw and the whole lot had collapsed. The noise was loud enough to bring a neighbour peering over the fence. Surprisingly, the shed was still standing, despite a relentless stream of strong kicks from both my brother and boyfriend, who had decided to recreate Asgard's 'Loss Prevention Certification Board' testing procedure.
Despite their best efforts, the panels remained dent-free, and the UK Locksmiths Association-approved deadbolts and lock held fast.

Satisfied that no-one would be getting in – at least not without waking the neighbourhood – it was time to test the capacity. I had been advised that the shed should fit 'one large motorcycle with space to spare'. Assembled, it looked more than big enough for two.

Leo's GS went in first, leaning nicely underneath the shelves along the left-hand side. But as I rode my long term GS off the wet, leafy driveway and up the short ramp, the rear wheel lost traction and the knobbly tyres caught on the metal lip of the shed, bending it outwards. Annoying, yes, but certainly not the end of the world, nor a compromise to the shed's integrity. Placing a wooden block over the bent metal I hammered it back into shape, and made a note to buy a strip of skateboard grip tape to prevent it happening again.

The two middleweight GSes (F800GS and F850GS) fitted comfortably into the unit, with space around for jerrycans, tools and boots – not to mention the convenient helmet shelf and gear hooks, which are included with the shed.
Large vents on either side of the shed allow for moisture and fumes to escape, which is both for safety purposes and means any kit left inside hopefully won't go mouldy!

At £1,435 this is a seriously secure option for your pride and joy, and a viable alternative for a garage. It may not be made of brick and cement, but you'll certainly hear if anyone tries to get inside.
We'll be providing regular updates on the Asgard Gladiator shed, including my personal favourite challenge of seeing just how much we can fit inside…