Vented metal sheds from Asgard
Asgard Motorcycle Garage - Air Vents
Our motorcycle units feature vented sides - This additional vent system gives much greater air flow around the shed, reducing condensation and will help fumes escape, while reducing general moisture build up.
Our vented sheds are just as strong as none vented sheds as the vents are pushed out of a piece of steel, then welded into place.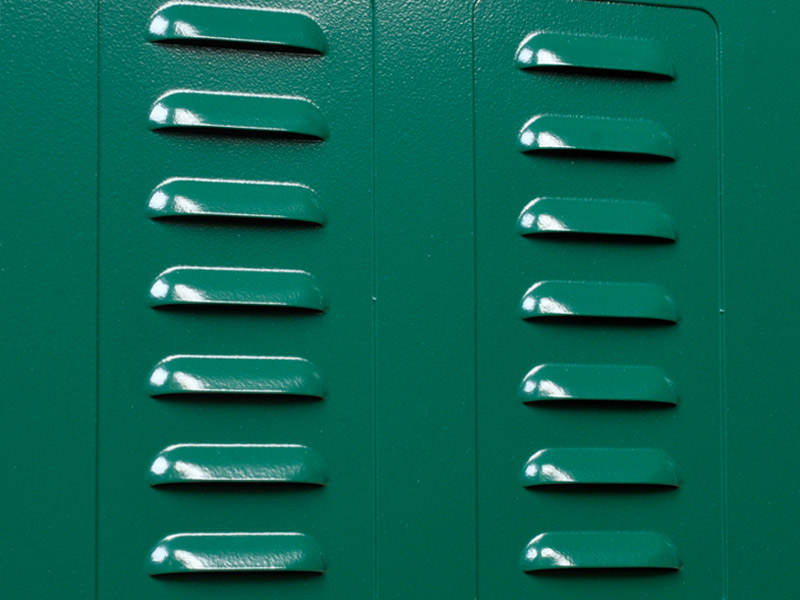 The
Motorcycle Garage
from Asgard - fully vented panels helps to keep your bike dry AND secure.
Remember Asgard motorcycle garages are cheaper than a real garage and the Asgard Motorycle garage has been approved by the UK Locksmith Association.
These garages are fitted with a number of tough features to provide you with the ultimate storage including:
A 5 point locking system
Reinforced doors, hinges and panels
A full integral metal floor