The unit looks much better than I'd expected
The Access compact cycle storage
This customer was looking for a secure, yet discreet shed to blend in with their house and garden, as it was to be placed at the front of their house...
Remember the Access is our bestselling bike shed. Designed to store all the family bikes (up to 4) this tough (weather proof) unit is 18 stone in weight and features an excellent 3 point locking system to deter would be thieves.
Customer comments:
"Overall very pleased. The unit looks much better than I'd expected which is important as it's on our front drive, and has two adult bikes, two kids bikes, a baby bike and two scooters in it. It can be a challenge when they're in the wrong order but that's a good problem to have!"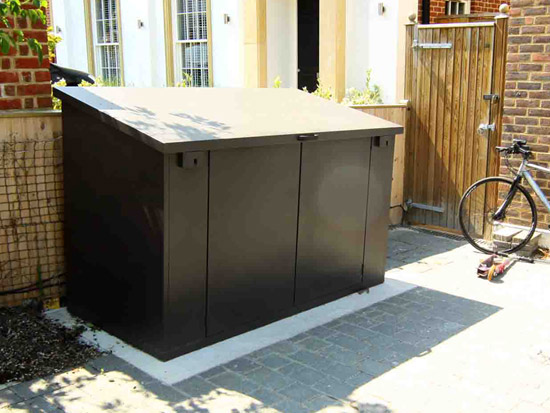 I have had this product for around 3 years and I am very happy I bought it. I originally thought it was quite a lot of money for a storage unit but I'm really happy I invested in it and trusted the reviews. It is very solid and secure yet easy to put together. I have moved house since originally assembling it and was able to disassemble it and then reassemble in the new location relatively quickly. I use it regularly as a secure lock up at the back of my garage for my mountain bike and music equipment, you can get a lot of stuff into it! - Rob
The Asgard Access a bike shed built to store up to 4 bikes. A tough weatherproof construction - deterring thieves and keeping your bikes dry.