Asgard Motorcycle Storage UKLA Feature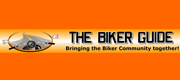 TheBikerGuide.co.uk - Asgard Motorcycle Storage UKLA Feature
Posted: 12:00 Tuesday 2nd August 2011
View the article on their website.
The Motorcycle Garage unit from Asgard receives the UK Locksmiths Association Accreditation

The UK Locksmiths Association (UKLA) has awarded its security accreditation to the Motorcycle Garage Plus Storage Unit from Asgard Secure Steel Storage.
The Motorcycle Garage Unit is manufactured and sold by Asgard and is one of the leading secure outdoor storage units for storing motorcycles, scooter, riding gear, clothing and accessories. The storage unit has proved to be extremely popular amongst bikers, with thousands being installed in homes and housing estates across the UK.
The Motorcycle Garage Plus unit went under rigorous testing by the UKLA to determine primarily the security that it offers, as well as the overall design, construction, accessories and options available.
Tom Robinson from the UK Development Team at UKLA awarded the Asgard Motorcycle Garage Plus Unit with the accreditation saying; "Thanks for the product, really impressed by the standard. Use the UKLA logo as a statement of our trust in your product".
Asgard have welcomed this security accrediation for their product and will be working with UKLA in order to develop the range further. Chris Raby, Head of Design at Asgard Secure Steel Storage said; "We are continuously looking at our product offerings and developing them further in order to provide our customers with the highest level of security from the Asgard Storage Range. We always welcome any feedback from our customers for our units and services".
---
This review is about the Asgard Motorbike Storage Range. Click here for more information.