Where in London has the most cyclists?
Which London borough has the most cyclists?
Data from the 2011 Census has shown that in Hackney more people commute by bike than car and the London borough has the highest bike rider-ship in the capital.
Statistics taken from the census showed that 1 in 7 Hackney residents use their bike as their main method of getting to work, this is the highest in London, at 14.6%, with Islington coming in second at 9.6%.
There are many factors that are thought to have encouraged the popularity of cycling in Hackney;
The borough is flat and within good distance to areas of employment.
The population has risen by 44,000 over the last 10 years.
The population of Hackney is largely the young and fashionable.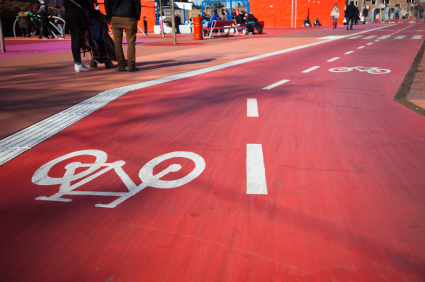 One of the biggest factors has been the council's willingness to redesign junctions and one way streets to include cycle lanes.
Overall cycling in London has increased by 109% since 2001. Statistics have shown that the City of London is the only other London borough where more people cycle than drive to work.
With such positive figures for cycling in Hackney, hopefully more boroughs will follow suit to encourage cycling, making roads safer and more accessible for people to get on their bikes.
Information provided by Standard
Looking for a secure way to store your bike? See the full range of Asgard bike storage.