Planning permission for Motorcycle garages
Customers have found that Asgard Sheds do not require planning permission.
Storing a motorcycle in a conservation area??
Has the council refused planning permission for a traditional garage??
Try an Asgard motorcycle garage - they normally do not require planning permission!
Customer experience with Council Planning:
"Hello, i chose your product as it was one of the only secure insurance approved small garages i could find that could fit my Triumph Rocket 3 inside with enough room to spare.
My house is grade 2 listed and a conventional garage would have cost 20k to have built to match my house which is a lot to just park a bike in! Took two of us with a cordless drill each 2 hours to build with no dramas. Ample fixings provided so no worries about losing the occassional screw.
Doors close and align perfectly and it keeps the rain out but due to its air vents it breathes inside so no condensation issues. I would recomend your product where a conventional build garage is not an option or if you want a garage you can take with you if you rent or move house regularly".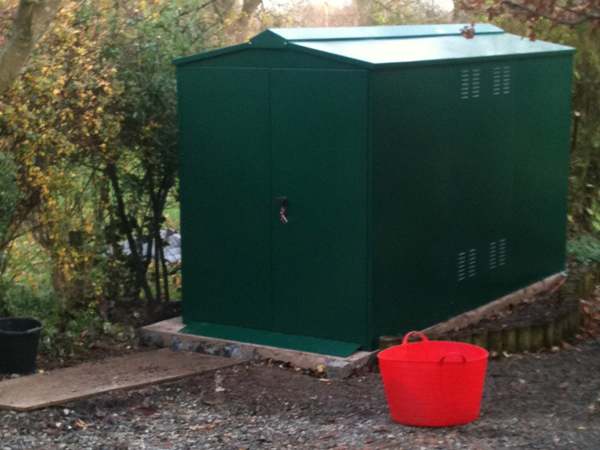 The Asgard range of motorcycle storage is regarded as secure as you can get - with Locksmiths approved locking systems, a reinforced, fully galvanised, all metal construction, internal dead bolts, vented panels (reducing condensation and fumes) these are tough units. Not only are they secure but they look pretty good as well - capable of storing up to two motorcycles in a dry and secure manner. Best of all, they normally need no planning permission.