We have recently been featured in Scootering.com magazine, as a double page scooter security feature. We sent them one of our Scooter storage shed packs, and they decided to build it themselves. It was featured as the 'DIY Secure Storage' solution.
" The unit was delivered in kit form by two helpful gents who, after unloading it from their lorry, explained how each panel was stickered to make putting it together easy."
They followed the simple step by step instructions which are provided alongside the fastening and screw kit required. As you can see in the photographs, it is clear to see the key stages of the construction and just how easy it is.
The Asgard scooter storage is considered as one of the most affordable, convenient and most secure alternative to a £20,000 brick garage. If that's not good enough, in most cases planning permission isn't required! Don't just take our word for it, read the review and see what they had to say.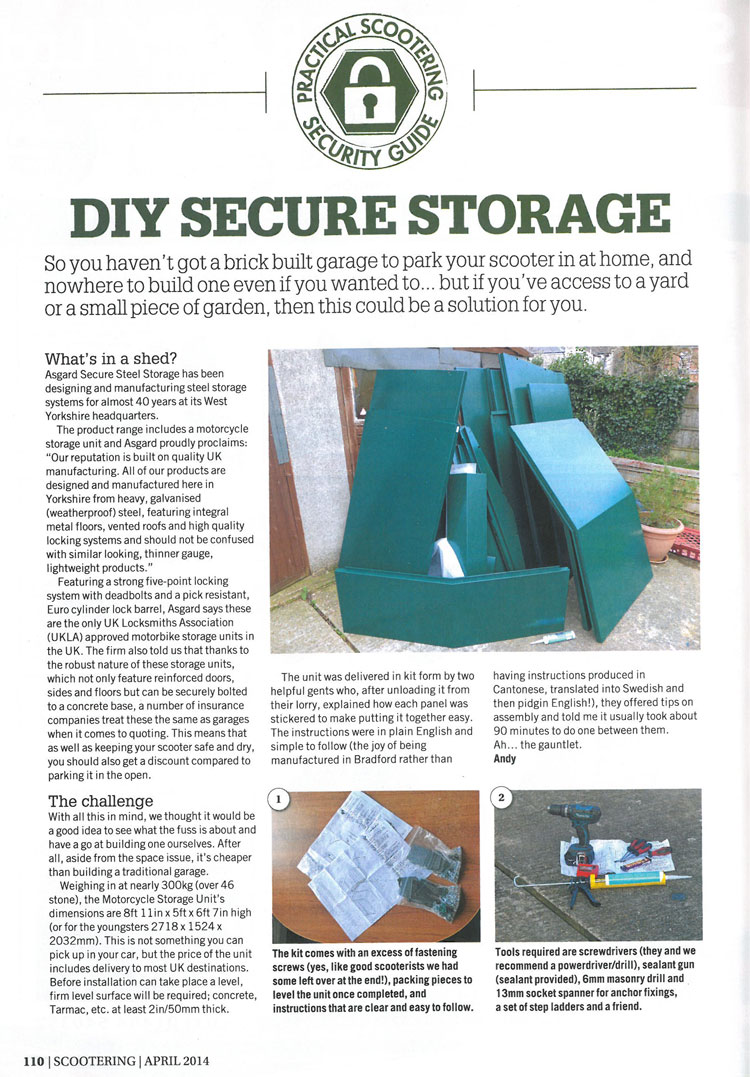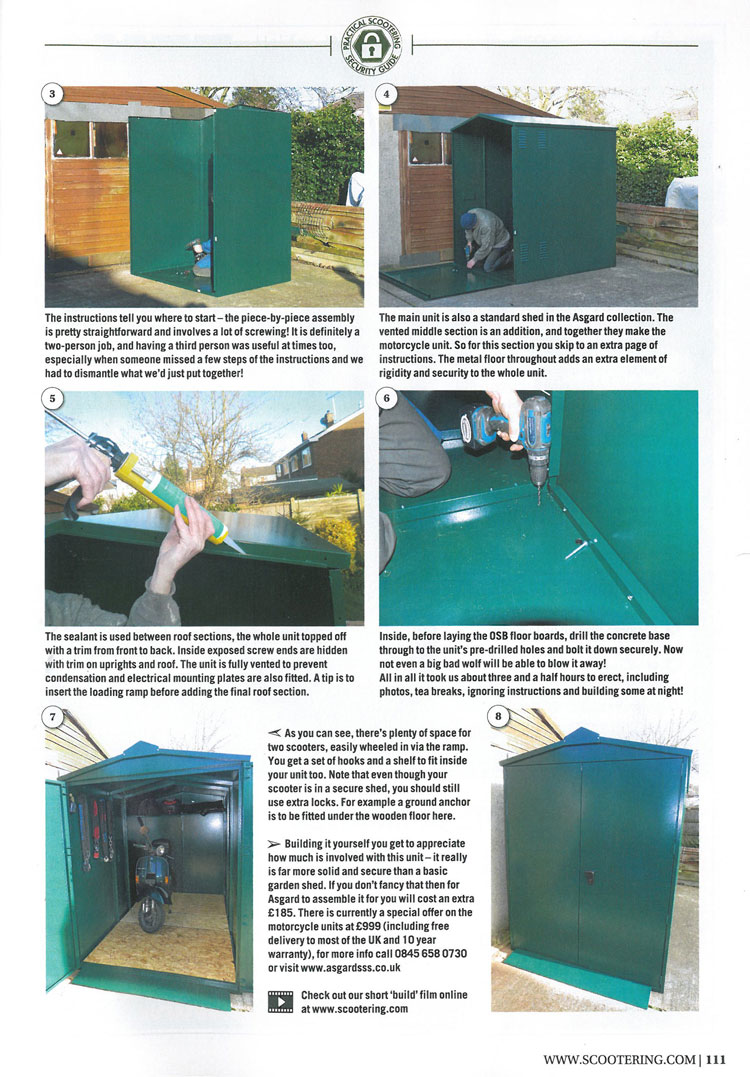 The scooter garage is a Weight Category 4 storage garage, so anchoring it to the ground simply makes if even more secure and sturdy. It is also made from strong galvanised steel with a 5 point locking system with a shrouded lock to keep everything secure. Also, if green isn't your colour, you have a choice of also having it in ivory or brown*.
To find out more information about the Asgard Scooter Storage Garage then visit the product page here, or use our live chat to speak to one of our professional customer advisors.
*This article was correct at the time of writing. Our brown is no longer available, however we have since introduced grey.
---
This review is about the Asgard Centurion Motorcycle Storage. Click here for more information.