Asgard Annexe reviewed by Road.cc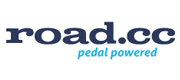 Road.cc Asgard Annexe Bike Shed Review
Posted: October 15, 2015
View the article on their website.
Our high-security bike storage shed the Annexe has been put to the test yet again, this time by bike experts at Road.cc. Here's what they had to say.
"Storing bicycles is a problem for a lot of cyclists. Lack of space is one issue, especially for city dwelling cyclists, and security is another. If you can't keep your pride and joy in the house, and don't have a garage, where are you to store it? A rickety old shed in the garden? Rather you than me.
The Annexe though is one solution. I've been using this one for about six months. I first started using it when I lived in a London ground floor flat. No garage, just a sliver of outside space, just big enough for the Annexe to squeeze into. It fitted the bill perfectly, taking three bikes and providing a high level of security such that I felt happy leaving expensive bikes inside it.
It is as solid as it looks. It's made from 1.2mm thick galvanised steel panels and weighs an impressive 103kg. It's not going anywhere easily, and for further security the metal base can be bolted to the floor. There's a three-point locking system, and the main lock is a Euro cylinder claimed to be pick and drill resistant.
It arrived flat packed on the back of a lorry. There's quite a few pieces, and the biggest bag of bolts I've ever seen in my life. Fortunately my fear at constructing it proved unfounded, the instructions are easy to follow and it goes up easily in a short space of time.
The trickiest part is fitting the roof. It's mightily heavy and you while you can do it yourself, if you're confident of your strength, you're better getting a friend to help you lift it up. If you prefer, Asgard will, for a small cost, install it for you.
Strong solid construction
Measuring 1832mm wide by 1444mm high and 924mm deep, it swallows three road bikes with ease. The twin doors open up to provide huge access to the shed, making it really easy to insert the bikes and position them carefully to avoid scratching. There are optional hooks that can be fitted to the ceiling, providing a handy place to hang such items as helmets, and optional shelves that can be used for storing other accessories. There's also enough free floor space for storing cycling shoes and a track pump. You can basically use it to store most of your cycling paraphernalia.
It's the ideal size for space poor residents: the narrow footprint takes up little space despite the capacity for three bikes, and the twin doors make access easy. Even for people with more space and bigger gardens, the Annexe is preferable to a regular wooden shed, providing a far higher level of security. Garden sheds are cheaper, I found a similarly sized one for about £200, but a window and flimsy door lock didn't inspire confidence. The Asgard is just far more robust and secure, and feels it to use on a regular basis as well.
Yes, it's more expensive than a shed, but the security it offers is far superior and if you want somewhere safe to keep your pride and joy, it's clearly the better choice.
Asgard provides a 10-year warranty, and they're designed and made in the UK as well. You get free delivery and they offer an assembly service too."
Roadcc overall impression
Solid and secure with space for three bikes, the Asgard is a good investment for storing your bicycles.
Want to know more about the Annexe high-security bike shed?
---
This review is about the Asgard Annexe Bike Storage. Click here for more information.