Ride.io Access Plus Bike Review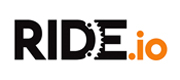 Asgard Bike Storage – Reviewed & Approved
Posted: April 10, 2017
View the article on their website.
Bike theft. If you haven't been affected yourself chances are you know someone who has. You'll be seeing the day to day posts of other mountain bikers getting hit around the UK. It seems like it's on the up here, but then our much loved machines are worth more year on year so its hardly a surprise that thieves see them as an easily obtainable target. We're going to be delving deeper into security options and tips this year for you, but first up we take a look at something possibly way out of your radar, that maybe needs to be beamed in on.
Bike storage and security come hand in hand. If you're much like me, your DH bike may be closer to you at night than your better half so paranoia doesn't set in about getting followed home from the trails or that someone spotted you unloading. We can't all keep bikes in the house and not everyone has a man-cave-come-fortress. So what's the next option, a trip to B & Q for a shed? You can pick up a shed and put it up in a day in the back corner of your garden, but the reality is, pallet wood's stronger and they are held together with tacks. Housing thousand's of pounds worth of mountain bike was not on its original 'to do' list.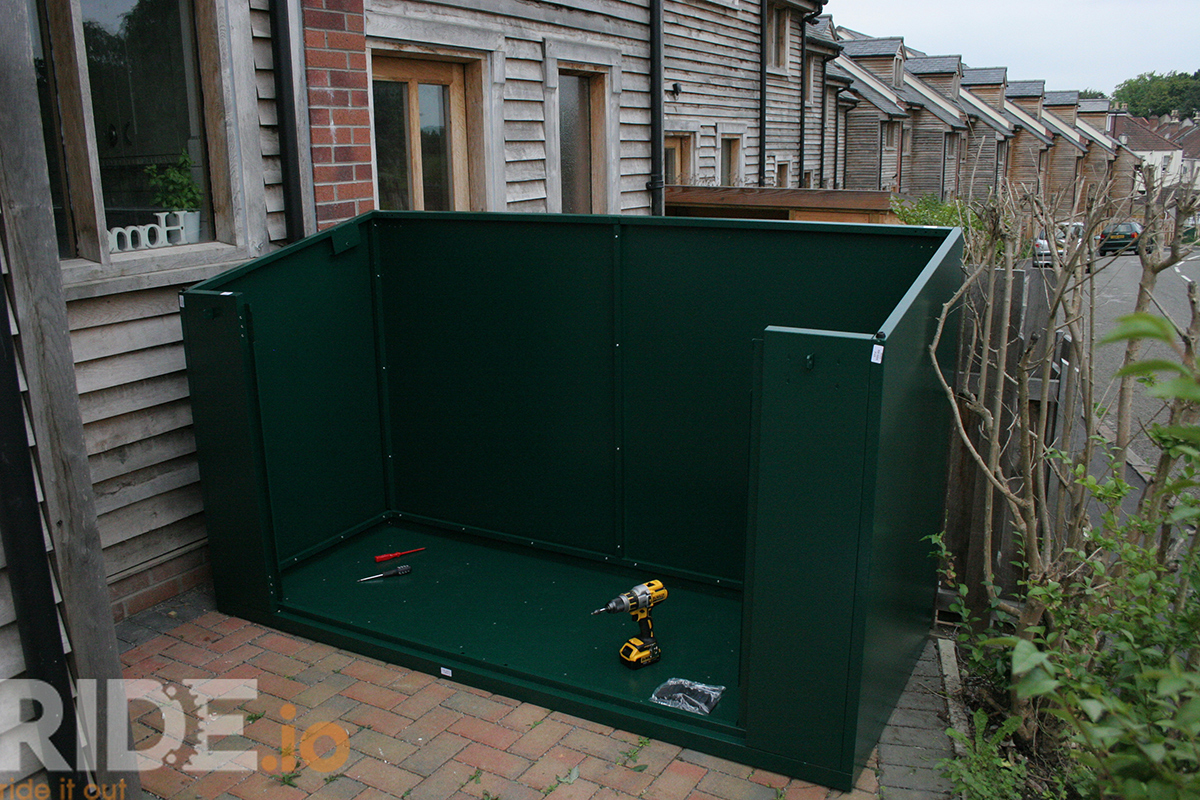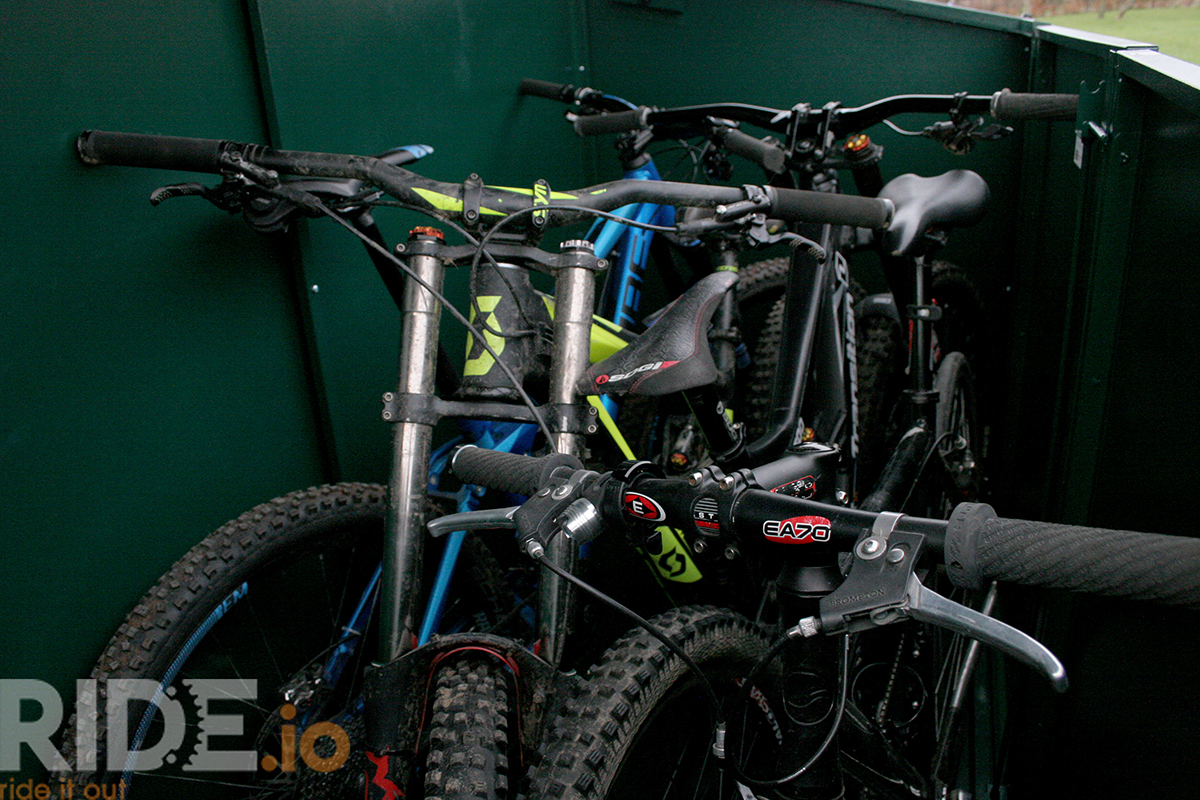 That's where Asgard come in. These guys put together metal sheds specifically for bicycles with security as a top priority. On review we have their Access Plus metal shed made specifically for 29er's. With adequate space to fit the shed itself, my thoughts were with bikes getting longer, this was one was future-proofed. If that doesn't fit the bill though, visit the Asgard site and they have a whole array of different shaped and sized secure sheds.
The Access Plus is built from a heavy-gauge galvanised steel, finished with a green robust powder coat. The front double doors open out after pushing up the gas-assisted lid giving really good access for getting in and out. Made in Britain is a great little label we don't see it as often as we should and as a bonus is backed up with a whopping 10-year warranty. The shed will be delivered to your door by the company itself and if you don't fancy the build, for an extra cost it will be erected by the company at your address.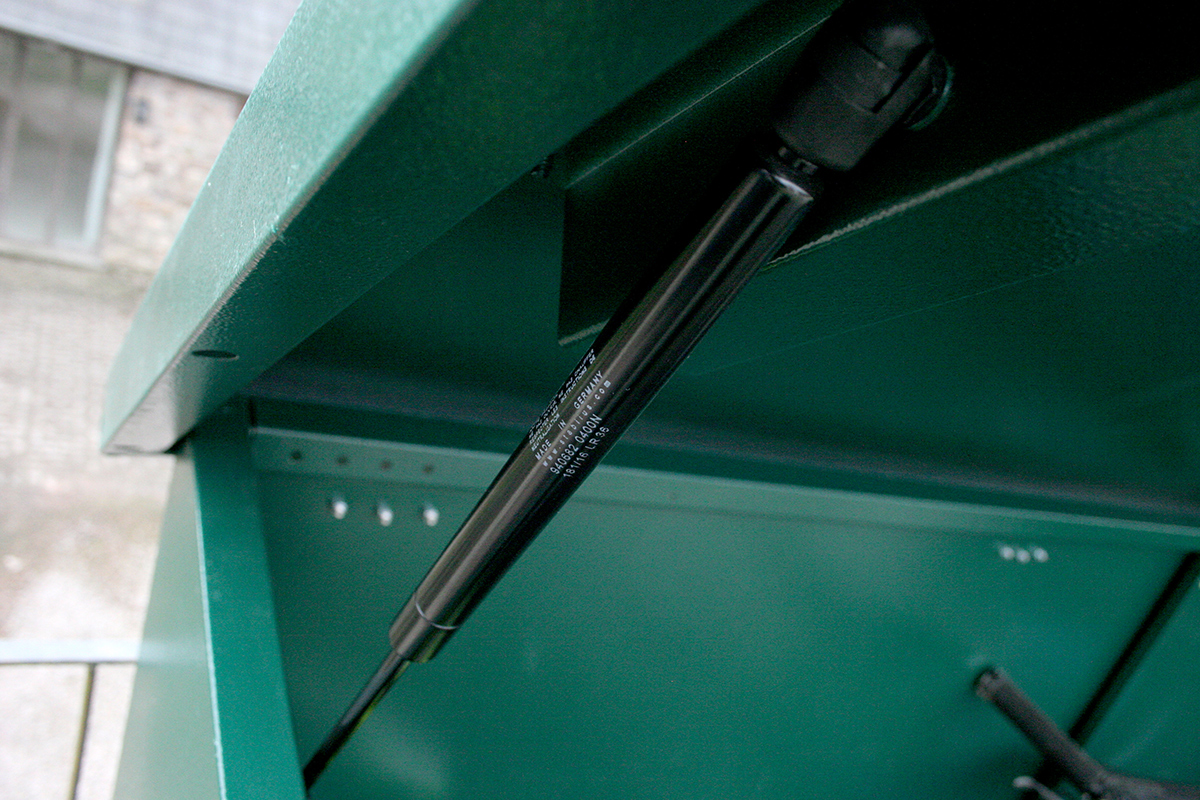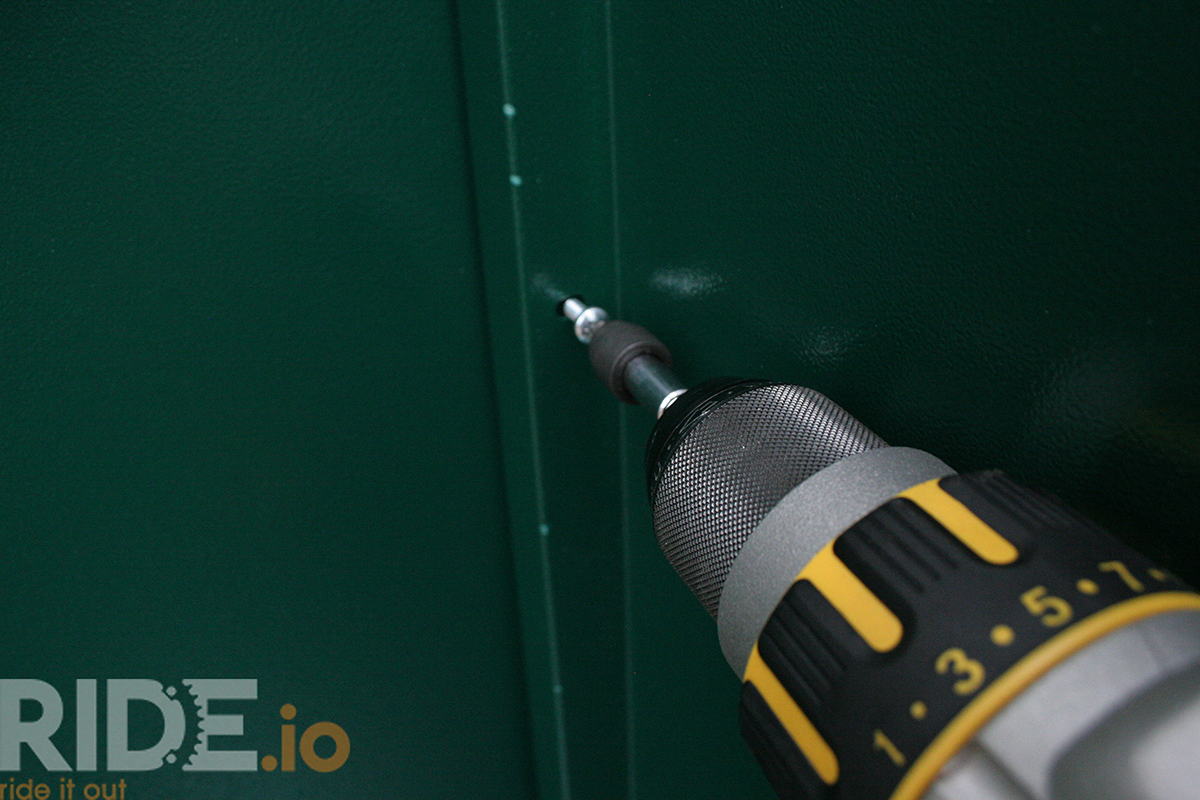 Putting the shed up is a pretty simple process, but it does require an extra set of hands when putting the main structure together. The kit comes with a good set of instructions that won't leave you puzzled.
Included are all the bolts needed to construct and bolt to the floor if required, along with some spacers so you can level out the shed at the same time. Once assembled the shed has no exposed screws on the outside of the unit, so it's cant be taken down without the keys.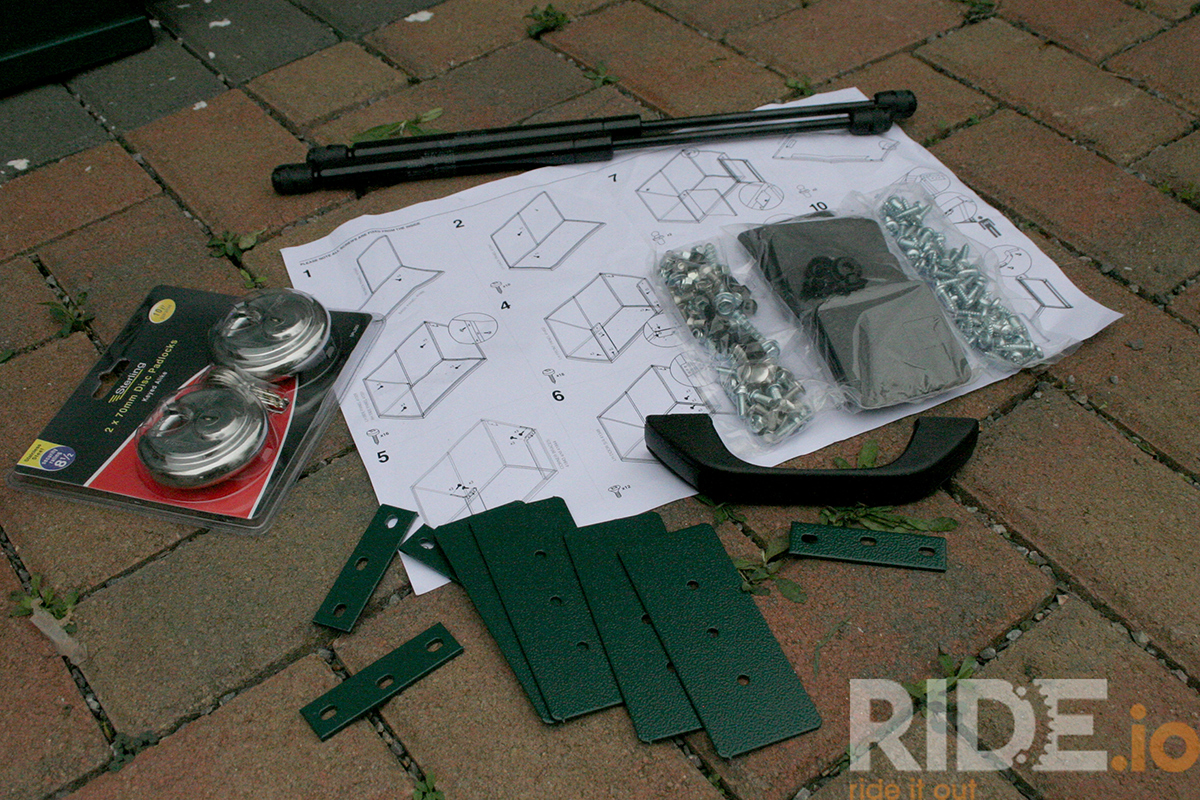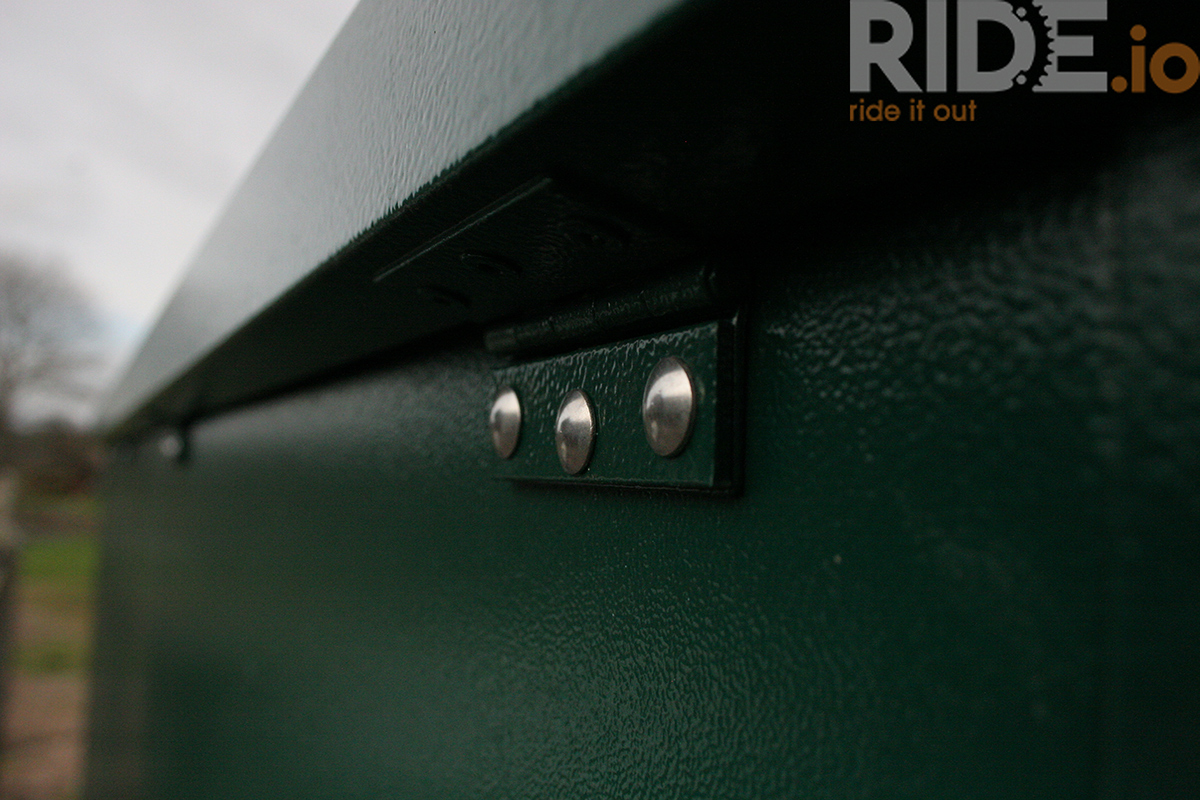 While reviewing the shed it's been setup in a couple of locations with quite different use. To start with, it was used day in day out by three commuters in the heart of Bristol. With bikes coming in about out 3 times a day, it took a lot of use but showed zero signs of wear after six months. During this time, my house actually was broken into by some lowlife along with the neighbours' property. One of the items taken from inside a house was a bike, but the Asgard shed stood strong and looked like it hadn't even had an attempt on it.
Opening and closing the shed is fairly straight forward. Supplied are two robust padlocks behind Asgards shrouded system making the locking system very tough and secure. Both padlocks work from the same key (which you receive plenty of) which makes things less fiddly. Once unlocked, you can open the reinforced lid with little effort thanks to the lifts. A simple bolt system inside then allows the double aspect doors to open.
Being a big metal box, opening and closing can be a bit of a noisy affair at times, but I saw this as a plus point as you'll know if someone's getting in.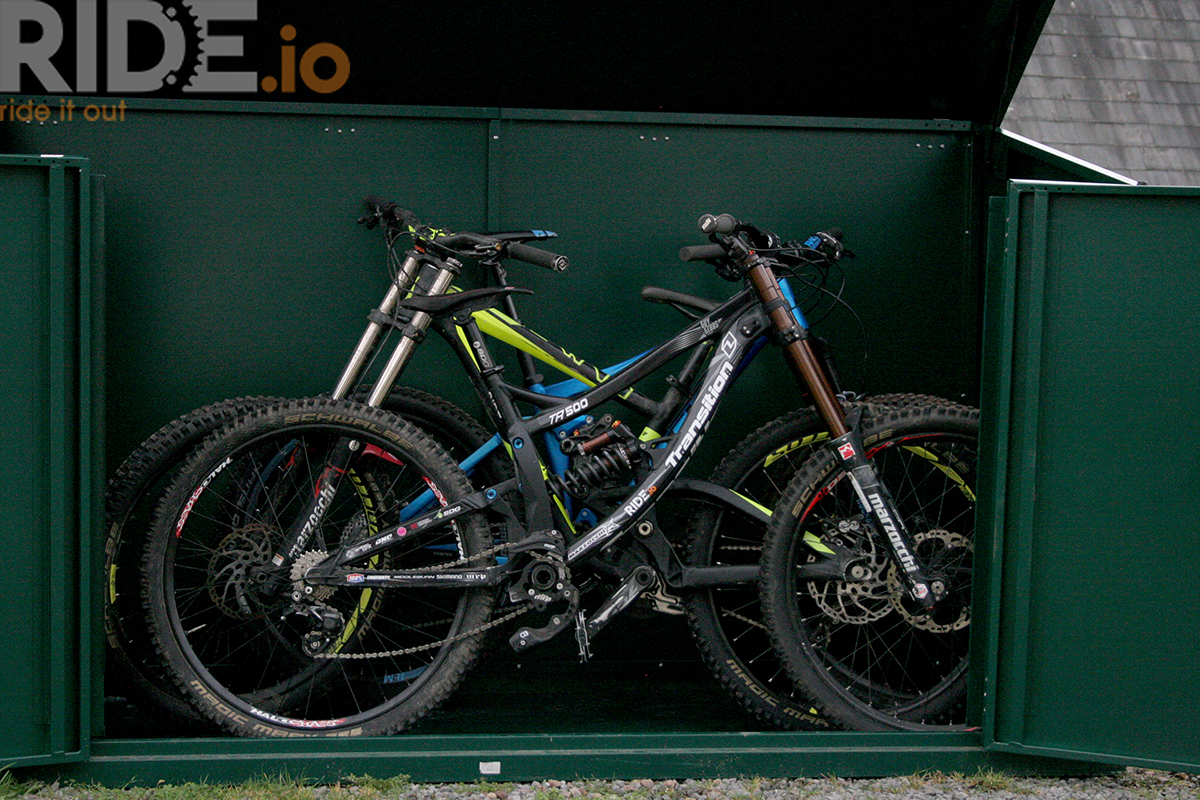 Next stage of life for our shed was a bit more ad hoc, with all sorts of bikes and equipment going in and out. During this time I tested all sorts of combos of bikes, with some good stacking you can get a lot in, of all different shapes and sizes. It's only downfall was multiple DH bikes really, with a bunch of 800mm bars and double crown forks it made fitting a little harder, but I doubt many people have more than one of those! Being very security conscious, a noticeable observation is that once you have a secure box outside your property, it's going to be pretty obvious that something expensive is inside but you're damned if you do and damned if you don't. With that in mind and having a good garage space myself, I've now opted to stick this in the garage, putting my security closer to fortess level.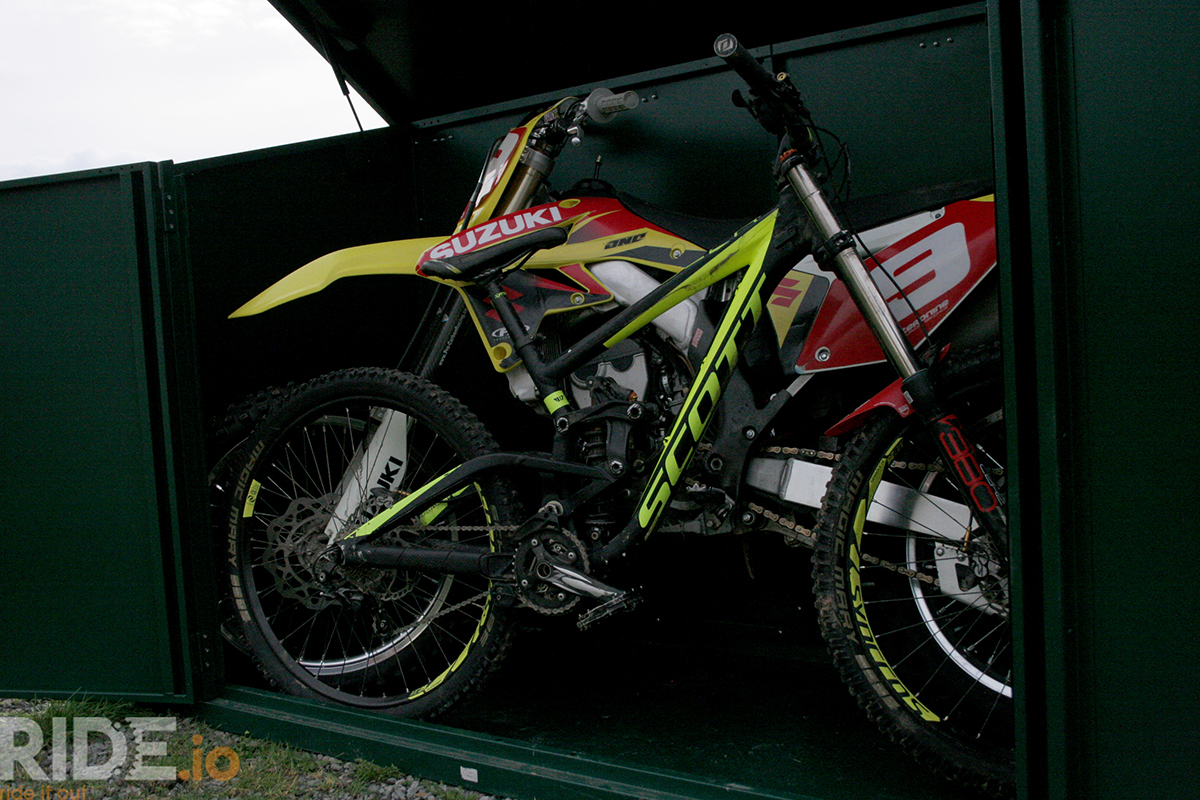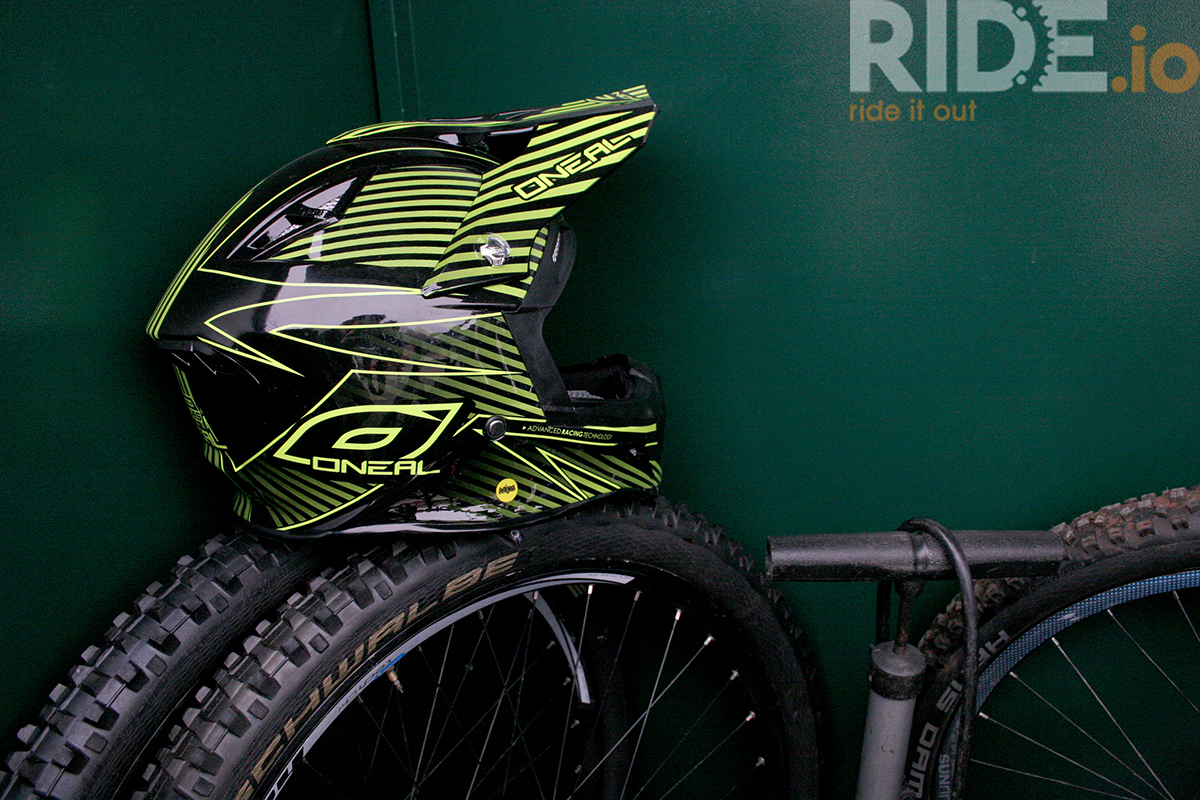 The Asgard sheds so spacious it ate up a 250F and a DH bike!
Along with bikes, you end up with a fair amount of space left in the shed for your spare tyres, pump, chainsaw, what ever you need to keep safe. Asgard put together a little range of extras for the shed as well to keep things tidy, with specific fitted hooks and shelving. You can also opt for a wood floor to sit in on top of the metal base, a wise extra if you want to keep the noise down and give the box a bit more protection.
The Asgard shed has been a welcome edition to secure bikes and equipment. It's solid, secure, and a wise investment for anyone needing a more secure setup for their bikes.
---
This review is about the Asgard Access Plus 29er Bike Storage. Click here for more information.