Secure ride on mower storage shed
"Just to say we are really pleased with the security shed for our ride-on mower and power tools. We were a little unsure about ordering the brown but as you can see from the photos it blends in brilliantly with the garden. Thank you for the very professional service you provided, we have passed your name on to friends and family"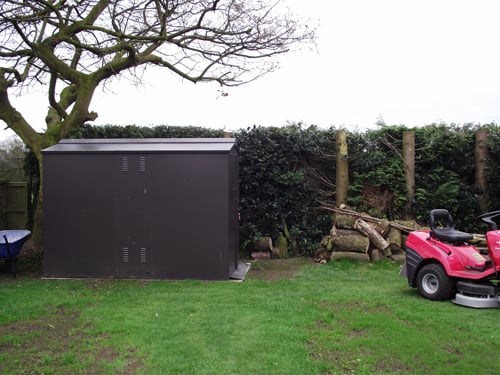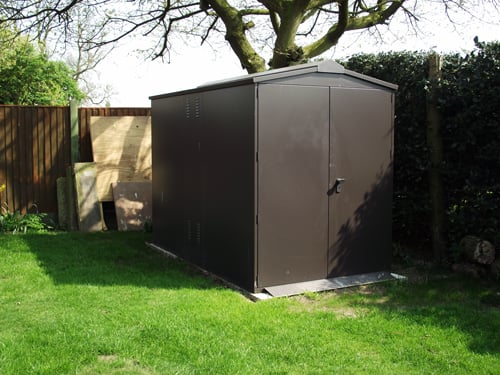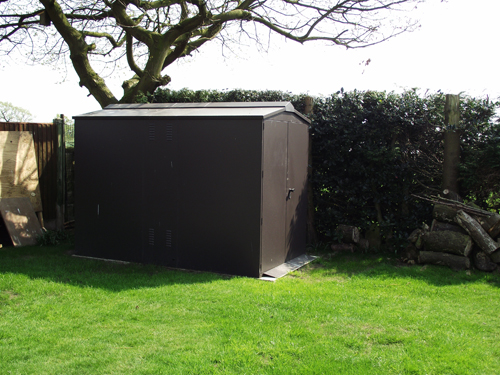 The Asgard ride on mower shed has been designed to keep not just your ride on mower safe and secure, but also all your other garden tools and furniture. With a Locksmiths approved, 5 point locking system, integral full metal floor and a tough weatherproof constrution - no wonder this Asgard shed ihas so many fans.
Worried about condensation?
No need to be concerened! All Asgard storage has an integral ventilation system built into the roof giving consistant air flow around the inside of the unit even when locked. As ride on mowers are often hot when put away, the Asgard ride on mower shed has additional vents either side of the shed - giving even more air flow inside and helping the warm air escape, thus reducing the risk of condensation. Keeping your ride on mower not jsut safe, but also dry.
A wide range of
lawn mower storage units
are available from Asgard. Our lawnmower stores are made from robust
weatherproof steel
and are fitted with tough locking systems to keep your expensive gardening tools and mowers safe.