Parcel delivery drop boxes from Asgard
Parcel delivery dropbox - The Asgard Home Delivery Boxes
"eBay users send 650,000 parcels through Royal Mail a week, that's 34 million parcels a year"
We all shop online - It's safe and easy. But how many times have we all bought something online, then missed the post when it's been delivered? We all get a little fed up with the "we called and you were out" cards!
How does the parcel box work?
An Asgard Parcel Delivery Box solves the problem of a delivery being made when you're not home to receive it. When making a delivery, the courier/delivery person follows the simple instructions printed on the Parcel Delivery Box by placing the packages inside the Parcel Box. The Courier then activates the locking mechanism to secure the contents inside safely. Once deposited inside, the package is then safe and dry until you return home to unlock the box. No more driving to the Post Office Depot on a Saturday morning!
The Asgard parcel delivery box range
Measuring 660mm wide by 570mm deep, with lift-up lid for easy access and is suitable for bulky items delivered to your home.
The
Medium
Parcel Drop Box
- measures 561mm wide by 336mm deep, constructed from galvanised weatherproof steel with a highly secure and easy-to-use locking mechanism.
"Have been looking for something like this for a while now - it's perfect, thanks" - C. Green
The Mini Parcel DropBox -
A convenient secure lockable home delivery box for all your parcels. This compact box measures 450mm wide by 436mm deep and has the option of being bolted to the ground or fixed to the wall.
Why should you use an Asgard home delivery parcel box?
Are you like us? Do you never seem to have enough time in the day? Has the ease and convenience of ordering your goods online been destroyed by the fact you are not at home to receive the goods?
Are you fed up of spending your Saturday morning queuing at the Post Office depot with your little red 'Sorry we missed you' card?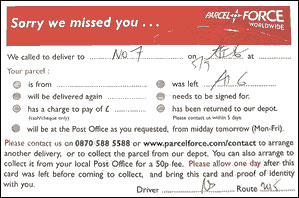 You will no longer have to change your day to suit the postman. Just go to work as normal, when you return home your parcel will be dry and safe in your parcel delivery box.
Asgard Home Delivery Box is the solution
It's simple and hassle-free, with a large easy open lid and high security, robust locking system.
Not only is it good for you, but it's also good for the environment. You will save:
Time: Relax at home rather than going and collecting your parcel
The world: Your carbon footprint is reduced as is the Courier/Delivery Service (no collections or redelivery)
Save Money - You can also choose the least popular delivery slots which are usually cheaper when ordering your goods knowing that your parcel box will be waiting to receive your order safely and securely
Petrol: No driving all the way to the depot to collect your undelivered parcels
As an extra bonus, you can arrange for your local shop to get the essential groceries delivered while you are away on holiday.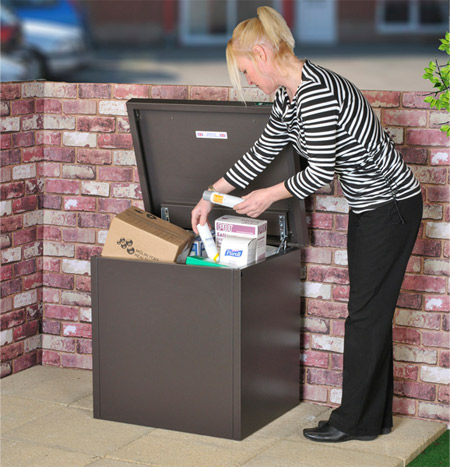 "Just a quick note to say thanks. The parcel box is really great. It has been a huge help to me, as I run a child care service from my home, I can never hear the door because of the children. The parcel box lets the postman and courier drop my crucial supplies off during the day. Because it is fixed to the wall it stops curious little fingers from having a look inside! "- Blue Sky