Bringing power to your motorcycle garage
Electric mounting plate
Add power to your Asgard motorcycle storage shed
Our motorcycle storage packs really are the complete motorbike storage packages. Each storage pack contains everything you need to keep your motorcycle safe from theft. Unique to the Asgard motorcycle range is the electric mounting plate (or on the bigger units multiple plates).
These plates are fixed to the inside of the storage shed and have been predrilled to accept electrical sockets (sorry, Asgard doesn't fit these, you will need a qualified electrician) At the base of the shed you will find a hole and rubber grommet – for running a power cable into the unit.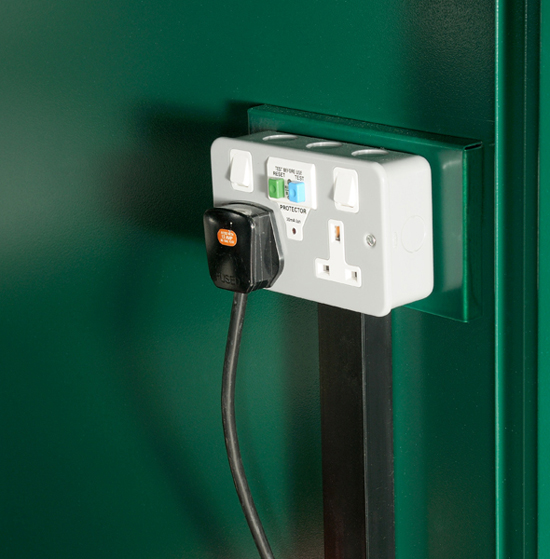 The Asgard range of motorcycle storage garages is famous for its tough, high-quality construction. Every Asgard storage product is UK made from fully galvanised (weatherproof) steel. Designed and made right here in our Yorkshire-based factory.