Asgard motorcycle garage review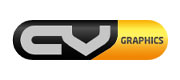 Motorcycle garages what do the customers say?
Our customers always know best! When Dave ordered his motorcycle storage garage he chose not to but a concrete base down. Instead, he chose to use wooden batons - we don't recommend this - but it worked for him.
Customer review:
Thanks for the unit. It's great, as for a review. Well what can I say? It is absolutely amazing! As I said this is for keeping my bike in at the office rather than home, so security is essential as the offices are unoccupied at night.
1st at £999 I thought ooh expensive, but thinking about it then compared to;
A: building a garage or
B: Getting my bike nicked, then it seems pretty good value.
As you know I ordered by email. All was well, you advised me to put down a concrete base rather than the loose chippings that are already in our yard. Of course I knew better.
I have actually used some sheets of seasoned timber levelled with a bit of concrete and they work absolutely fine. The unit is dead level with no movement.
The build itself was really easy for me, I got the lads in the office to do it for me! It took about an hour or so and went it smoothly. The instructions were nice and clear, nice big pictures and easy to follow bullet points. You definitely need a power screw driver though, there must be a million screws in it.
The locking handle feels sturdy and a proper key and lock is a reassuring plus (I really don't like the padlocks available on similar products) The internal door bolts feel really strong, if anything perhaps overkill? The doors are so heavy I can't imagine anyone forcing them open. On the subject of heavy, just a note. The roof is really heavy, it was a tough choice between putting it together on the floor and lifting the whole lot on or putting it together on the unit. We went for option 1. Three of us together. The rest of the unit feels bomb proof, there is no give in it at all and all the holes lined up.
The shelf and helmet rack is a nice touch, the vented side too, though I can't imagine I would be sat in there with the engine on long enough to need it! Another nice touch is the subfloor. I expected just the metal floor, but the tyre-friendly subfloor is a good effort, this will absorb any oil leaks better than straight onto the metal (potentially slippy).
All in all a good buy. I have recommended your motorbike garage to others.- Dave
See our motorcycle storage