Metal storage - integral rain guard
Many of the Asgard units have carry an additional weather guard above the doors (the Annexe, Trojan and Addition storage units). Sitting just over the doors, these fully galvanised steel "mini weather guards" stop even the strongest rain from penetrating the shed. The weather guard will also stop rain water from gathering/settling on top of the doors and dripping onto your head as you enter your shed.
A simple but effective add on to our sheds - The mini weather guard is included free with the Addition, Trojan and Annexe ranges of metal garden sheds and bike storage sheds. - See the individual product pages from details.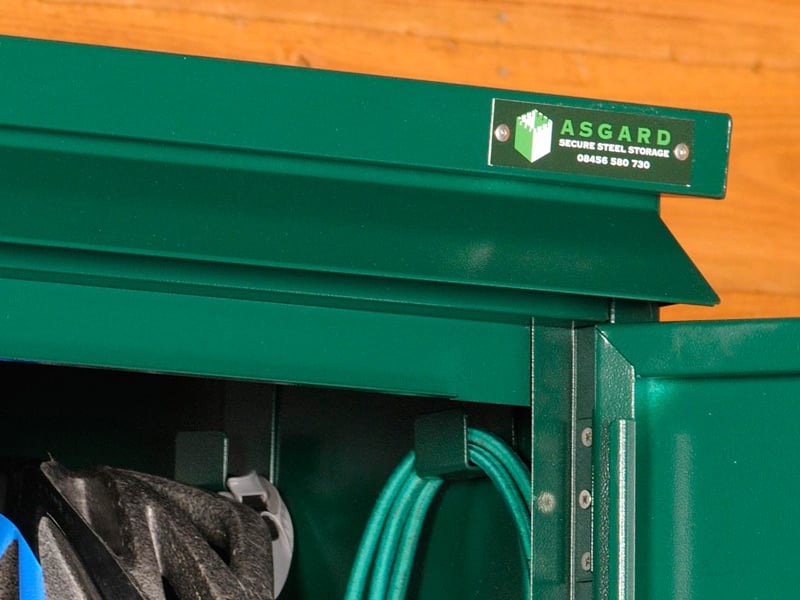 The guards are made from the same galvanised, heavy duty steel as the main sheds - so you know they are of the highest Asgard quality.
This clever idea helps to stop even the most fierce wind and rain from getting in to your Asgard shed. The weatherguards are supplied in the same colour as your chosen storage shed and supplied with our usual 10 year warranty.
You'll find this rain guard on the Asgard Annexe, Addition and Trojan units.