About Asgard manufacturing
Flexiform and Asgard work hand in hand supplying the largest government contracts through out the UK. As a business we are
ISO 14001 and 9001 accredited
with prestigious, established clients such as The Parliamentary Works, West Yorkshire Police Force and many local authorities. With an unrivalled reputation for quality and innovation you can be sure of our long term commitment to supplying quality products.
Customer Services opening hours
Mon - Thurs 8.30am - 5.00pm Friday - 8.30 am - 4.30 pm
Weekends - Closed
Long term investment
Over £1 million has been invested in state of the art sheet metal equipment for the production of our exciting new products. This investment commitment gives a clear indication of the group's confidence in the success of the products in the Asgard Secure Steel Storage range. All our products are designed and manufactured here in the UK at our West Yorkshire headquaters. We employ our own installation and delivery crews delivering UK wide using our own fleet of vehicles.
West Yorkshire Manufacturing and Head Office

Asgard employ a unique mix of cutting edge technology with tried and tested traditional skills. With a manufacturing plant of 118000 square feet we are in the enviable position where we can make huge runs of product or just a single one off prototype.
All our products are designed in house using a hand picked team of engineers and designers. Using the latest 3d modelling software we are constantly developing and expanding our product ranges in line with our customers needs.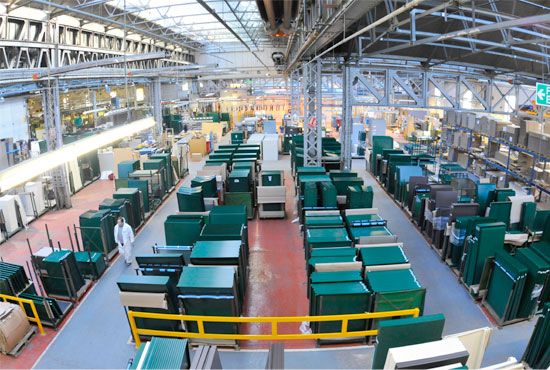 After Sales Support
We are more than just a manufacturing plant. With nationwide offices and UK wide distribution network; Customer Care teams are waiting to help you with advice about our products or just general advice on secure metal products or general storage security. Just call us we will try and answer all your queries.
If you require brochures or instructions see the individual product pages and our
assembly instructions
page to download copies in PDF format.

Remember we make all products to order. This is the ONLY way we can guarantee you get the best quality products. Each and every product is hand picked and checked before despatch, the product is then transported on our own transport fleet and delivered by our own delivery team.
Asgard - A combination of cutting edge technology and hand finished craftsmanship.