Get the best security for your garden
Garden security tips
Garden security is important all year round and by making a few simple changes, you can add some much needed protection.
To secure your front garden
Make sure the front of your house is visible from the road.
Fences, hedges and gates shouldn't be more than 1 metre high.
Use gravel for driveways, as they are noisy.
Fit security lighting.
Make sure your house is alarmed.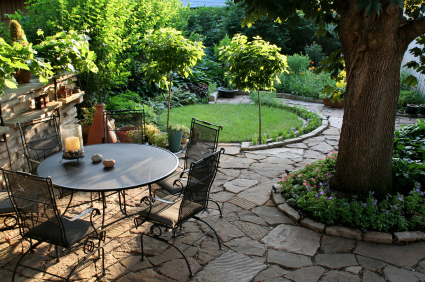 How to make gates more secure
Wooden gates are easy to climb, cover cross members with panelling so it isn't so easy to climb
Wrought iron gates are difficult to climb and may be a better deterrent.
Use two locks if possible.
Secure your garden fence
Fences offer vital protection from thieves, helping to keep them out.
A garden fence should be over 2 meters tall to help keep garden thieves out.
Add trellis to your fencing, as anyone attempting to use this to climb will surely break it and fall.
Plant spikey leaf plants and bushed along your fence.
Protect garden equipment
Don't leave any equipment out in your garden, this will be stolen or used as a method to break into your home.
Mark your postcode and house number on all of your equipment and expensive garden items with ultraviolet pen or engrave.
Keep your garden shed protected
Garden sheds and garages are vulnerable to theft. The value of the contents of a garden shed can easily reach into the thousands of pounds, so it is important to keep them as secure as possible.
Make sure your garden shed is always locked.
Fit a heavy duty lock, for the best protection.
If your shed has windows, board them up.
Fit your shed/garage with its own alarm system.
For long lasting garden shed security, consider upgrading your existing wooden shed to a stronger, more secure metal shed. Here at Asgard we have a wide selection of metal garden sheds, designed with security in mind our sheds are tough and durable. All of our sheds are made from weatherproof steel and are supplied with a 10 year warranty. For storage protection a number of security features have been fitted to our sheds, including tough locking systems and pick resistant locks.
Find out more about the Asgard range of metal garden storage