We are always being reviewed with such a large selection of secure bike sheds to chose from. The Telegraph wanted to review Asgards High Security Annexe Bike Shed, so we made it possible. The High security Annexe is insurance approved and boasts an array of security features which make it a popular choice for securing people bikes. It is manufactured from thick heavy gauge galvanised steel, which is reinforced to make it even more secure. It also features an integral metal base, which not only eliminates the vulnerability of being easily broken into from the bottom, but also reinforces the entire bike shed as it holds it securely in place.
The high security bike shed also comes with a free 10 Year Warranty and can be purchased with free UK delivery.
If you are wanting to find out more about the High Security Bike Shed featured in the article, then find out here.
This is what they had to say;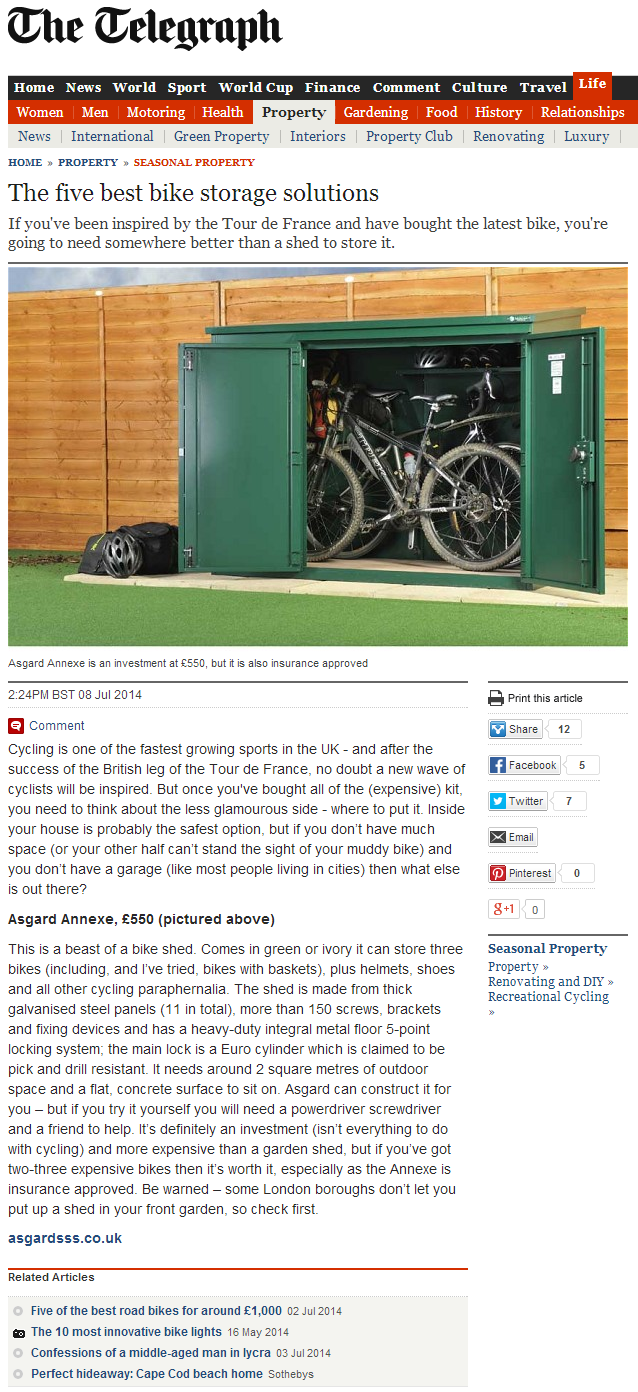 ---
This review is about the Annexe Bike Storage. Click here for more information.