The Telegraph reviews the Annexe Bike Shed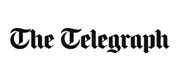 The Telegraph adds the Annexe Bike Shed to their top 5 bike storage solutions
Posted: 8th July 2014
View the article on their website.
We are always being reviewed with such a large selection of secure bike sheds to choose from. The Telegraph wanted to review Asgards high-security Annexe Bike Shed, so we made it possible. The high-security Annexe is insurance approved and boasts an array of security features that make it a popular choice for securing people bikes. It is manufactured from thick heavy gauge galvanised steel, which is reinforced to make it even more secure. It also features an integral metal base, which not only eliminates the vulnerability of being easily broken into from the bottom but also reinforces the entire bike shed as it holds it securely in place. The high-security bike shed also comes with a free 10 Year Warranty and can be purchased with free UK delivery.
If you are wanting to find out more about the high-security bike shed featured in the article, then find out here.
This is what they had to say;
The Telegraph - The five best bike storage solutions
Cycling is one of the fastest-growing sports in the UK - and after the success of the British leg of the Tour de France no doubt a new wave of cyclists will be inspired. But once you've bought all the (expensive) kit you need to think about the less glamorous side - where to put it. Inside your house is probably the safest option, but if you don't have much space (or your other half can't stand the sign of your muddy bike) and you don't have a garage (like most people living in cities) then what else is out there?
Asgard Annexe, £550*
This is a beast of a bike shed. Comes in green or ivory it can store three bikes (including, and I've tried, bikes with baskets), plus helmets, shoes and all other cycling paraphernalia. The shed is made from thick galvanised steel panels (11 in total), more than 150 screws, brackets and fixing devices and has a heavy-duty integral metal floor and 5-point locking system; the main lock is a Euro cylinder which is claimed to be pick-and-drill resistant. It needs around 2 square metres of outdoor space and a frat, concrete surface to sit on. Asgard can construct it for you – but if you try it yourself you will need a power driver screwdriver and a friend to help. It's definitely an investment (isn't everything to do with cycling) and more expensive than a garden shed, but if you've got two-three expensive bikes then its worth it, especially as the Annexe is insurance approved. Be warned – some London boroughs don't let you put up a shed in your front garden, so check first.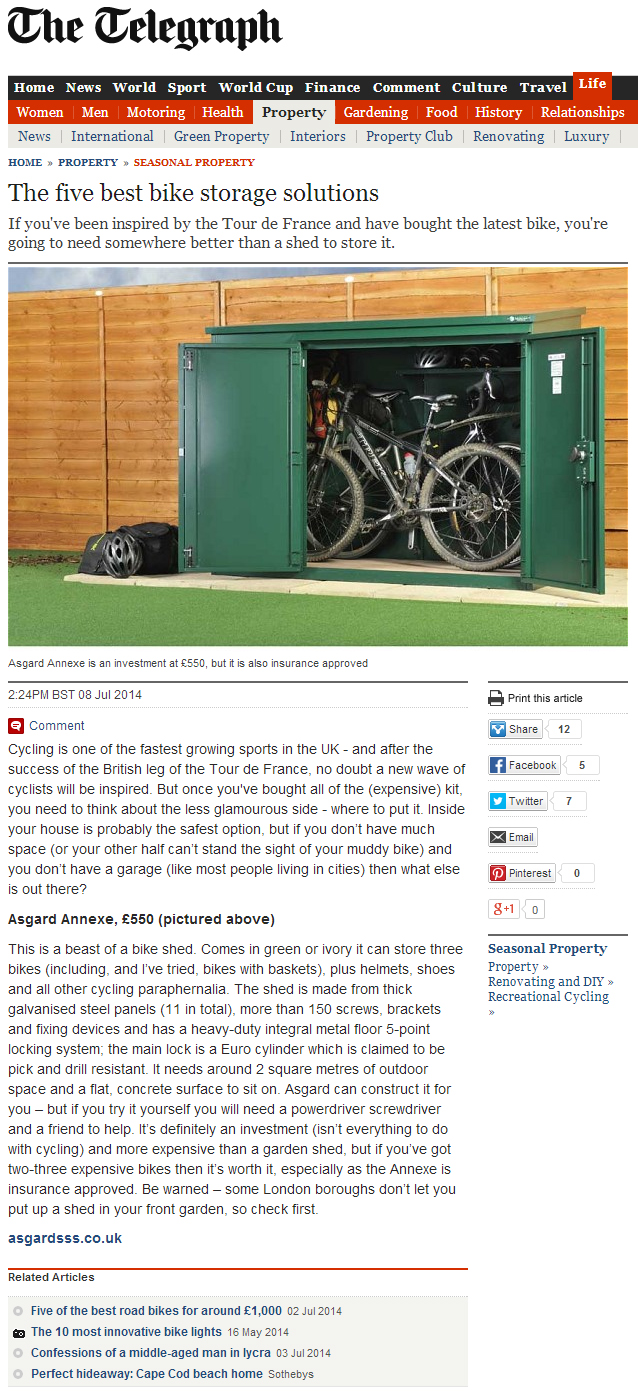 *Correct at time of writing
---
This review is about the Annexe Bike Storage. Click here for more information.