What do Asgard customers think?
With a huge range of bike sheds on offer, Asgard will have the bike unit for you. All of our bike storage units are made from heavy gauge, weatherproof steel and feature a great range of security features. Browse through our range of bike storage and read our customer comments to discover which bike unit is right for you.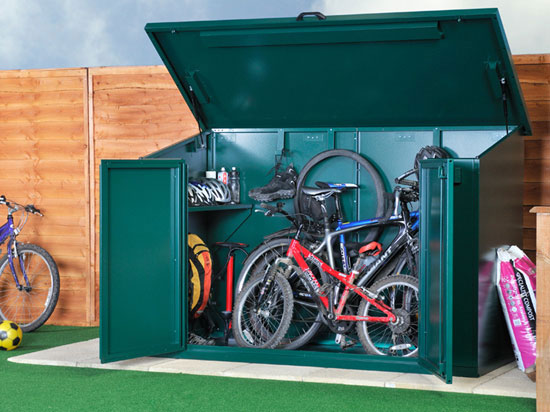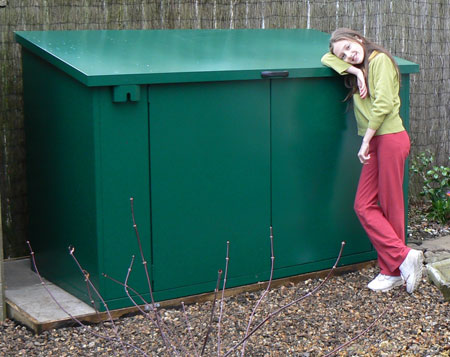 "One more time, I'd like to thank you personally (and please extend my thanks to all concerned at Asgard) for the commitment to customer service. It is very rare these days - and so all the more gratifying - to deal with such a professional and dedicated company where customer satisfaction is of paramount importance. I will sing the praises of Asgard and its products to as many people as I may. All the best."Simon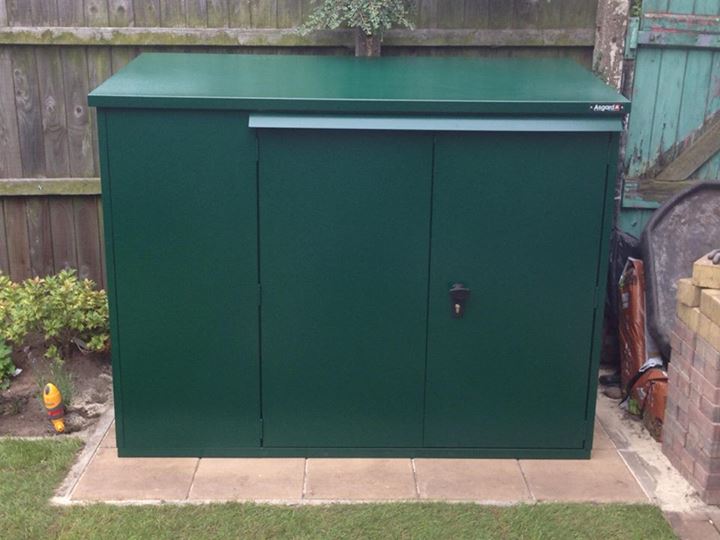 Well thought out method of construction for the self-installer, clever access to screw heads etc. A robust and safe store with well protected locks. We are using it at a badminton centre to store sports wheelchairs. ideal!
I am delighted with our Asgard Bike Storage unit, which we took some time to decide upon, due to the price. Although the website states it can hold up to 4 bikes, I would advise it fits 3 comfortably. Delivery was on time and it was definately worth paying the extra to be assembled, as my husband is not good at DIY. If you opt for assembly, ensure the shelves are fitted as high as possible or you will not be able to fit your adult bike wheels underneath. Husband struggled to move them higher, as he did not have the correct tools. No more taking bikes through the house and scrapped walls!Only issues we have had are the padlocks rusting twice and the main handle coming off. However, pleased to say the company sent replacements.
More Asgard Cycle Security Products