Gladiator metal shed with hidden screws
Large metal storage
The Asgard Gladiator large metal shed is made from strong weatherproof steel panels, for tough storage that protects against theft. Our large steel units provide the ultimate outdoor storage for your home. Behind the large double doors is a huge amount of storage space for anything you can think of!
To give you the best secure storage, this unit is fitted with a tough 5 point locking system which has a pick resistant lock, heavy duty reinforced doors and a full metal floor.
These storage units are also child friendly and safe, with no sharp edges or exposed screw ends.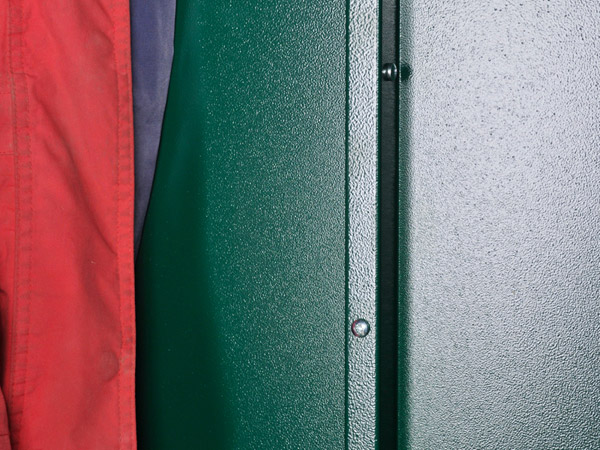 See all of our steel sheds