Gas Storage and Bike Sheds for Caravan Parks
Secure Caravan Storage - A Customer Review
Do you need to somewhere to store your gas bottles, bikes and BBQ's when you are at the Caravan Park? Read below for one customer's solution for secure Caravan Storage.When you are on holiday at a caravan or mobile home park, barbecues, outdoor activities are what you think about in order to make the most of the 'Great Outdoors', amazing scenery and good weather.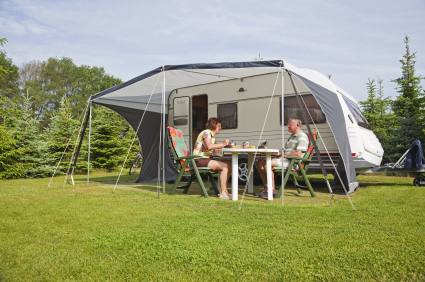 However, you won't necessarily think about barbecue grill and gas bottle storage, and secure bike storage whilst you're on your holiday. But with space already limited inside your caravan or mobile home, you may wonder if there is an safer and more secure alternative then keeping everything piled up inside a caravan.
And there is an alternative, the Asgard Gas Bottle Storage Unit and the Access Bike Shed is ideal for storing large bulky items securely at the Caravan Park. With hundreds of units already installed in static Caravans and Mobile Homes Park, the Asgard outdoor storage units are a popular option.
The Asgard Gas Bottle Storage units are available in 3 different sizes.
We asked one of our customers Alison Webb what she thought about her new Asgas
Gas Bottle Storage
unit and Bike Shed from Asgard.
"Hi, the storage and gas storage are great, and I must commend your driver and his mate, they laid all parts out for us, which made it so easy, the erecting of the storage shed was dead easy and we are really please at the finished products, the back of our caravan looks great. Many thanks".
Alison Webb
To see the full gas bottle storage range for your Caravan, see the Caravan storage page.