Garden shed feedback - do you like your Asgard?
What do Asgard customers think?
Our 6 x 3 garden shed might look like a tiddler.. but don't throw this one back - you will be amazed at just how much garden clutter you can pack into this shed! The wide opening double doors give great access to all of your contents. The 3 point locking system features a pick resistant lock and a great "snaps off if attacked" handle - leaving your contents safe inside in the event of an attempted breakin.
Don't forget that ALL Asgard sheds are made from heavy duty, galvanised (weatherproof) panels and are vented to reduce condensation.. So if you are looking for a secure, weatherproof, harde wearing BRITISH made shed come to Asgard.
Customer comments: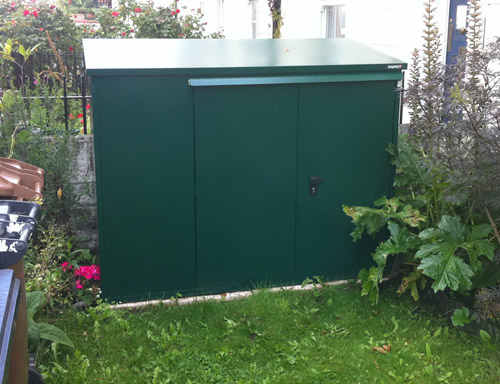 "I love my great big box"! - Dunc
Share your thoughts on your Asgard shed like Dunc has and you could be win £25 M&S Vouchers. All you have to do is
leave your Asgard review
to be entered into the prize draw.