Fantastic bike store by Asgard
Happy Asgard Customer Feedback
Hot of the press (email) another customer is very pleased with their bike shed - read their thoughts below.
For more details and customer views see the main Access bike shed page here.
"I am happy to give feedback on the fantastic bike store we now have in our front garden. It was delivered at the time we were advised and all the pieces were stacked neatly in the garden for our return from work (with no plants damaged in the process)."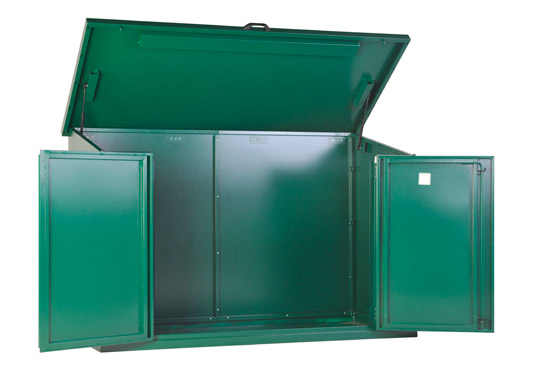 "Putting it together was straight forward (although we were glad we had an electric screwdriver) and the colour means that it blends nicely in the garden and doesn't look out of place. My boyfriend was sceptical that he would be happy to leave his precious bikes outside the house, but when he saw how secure the unit was he happily agreed to put them (and their mud) in the unit rather than in the hallway."
To see more "fantastic bike stores" see the main cycle storage page