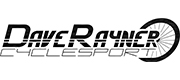 "We were thrilled to get a call from Asgard to take part in their mini photoshoot for their new Electric Bike Storage shed. We have been aware of Asgard cycle storage for many years, as we are both local (Yorkshire) companies, and it's great to support each other. Their new E-pro electric bike storage series is fantastic, the idea of charging and storing your bikes outside is a really good idea".
As a leading stockist and authorised dealer for many big brands, we always have a good selection of bikes, from cheaper beginner bikes to our professional XYZ ranges. We selected three bikes for Asgard to borrow for the day;
X Vert Race TrinityTube
MTC APS EX LTD Trappez
MTC125 Trinity Tube
Once on-site, we were struck by the size of the Asgard manufacturing plant, after a factory tour we realised Asgard is a "Proper" manufacturer. Very impressive.
"The shed itself was a very high-quality metal weatherproof material, with a textured finish. The shed is angled to allow rain drainage and features a huge gas lift lid and very wide double doors – putting our test bikes in was very easy, despite the weight of electric bikes. We got two oversized bikes in easily and a third was possible, though Asgard recommends only two large bikes for this unit".
Inside shelves were handy for shoes and tools, an electric socket was mounted on one side, with a plate for mounting a second on the other. Making overnight bike charging possible. The sockets were powered by a cable running through a rubber grommet at the base. The base of the shed was all metal and screwed together from the inside so no external screws could be seen. A number of predrilled bolt holes are in the base for screwing down to the ground.
Each door had extra tubing in to brace against attack and a deadbolt behind one door. The locking points were covered by metal plates which we are told is stainless steel which is much harder than normal steel.
A very impressive secure looking shed.
"A big thank you to Dave Rayner Cycles, for helping us out with our photos, having an established local name on our doorstep is fantastic, the selection of bikes was impressive, I would imagine a few sales to Asgard staff may be in order, I am tempted myself!" - Andy Heath
Dave Rayner Cycles is a Yorkshire-based cycle store that offers so much more than cycles.
Daveraynercyclesport are members of the Association of Cycle Traders, and partners with Cyclescheme, Cycle-Plus, Bike2work, OnYourBike, All mechanics are Cytech / Bosch E-Bike trained and....
dealers for GT, Insync, Cinelli, Tifosi, Claud Butler, Falcon, Genesis, Corratec and EBC Electric Bikes; and also suppliers for Kenda, Continental, and SchwalbeTyres and Tubes, Hope, Shimano, Campagnolo, Sram, Rockshox, Fox, Marzocchi, Avid, SIS, Zipfit and many more and now offer a Bike Fit Service and a Pick-Up and Delivery Service
They are also dealers for Rocker BMX And Mongoose Scooters.
For an exclusive Asgard discount enter or quote the code DRC2510 when ordering anything from Dave Rayner Cycles and receive a 10% discount.
Find out more; https://www.leeds-bicycles.co.uk/