Cycling World - review asgard bike storage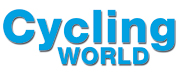 Asgard also doubles as a man cave
The Asgard Annexe is our high security/Insurance approved bike shed - read what Cycing World think of it!
Asgard Annexe
KEEPING your bike safe and sound at home is easy if you've got a big old garage but if you're short on space then the garden shed doesn't really cut it. Asgard makes a number of different options for storing your bike but the latest addition is the first to get a level 1 approval from the Loss Prevention Certification Board.
As you might expect it's big on security with an all- metal construction, galvanized steel panels, heavy-duty door with a 5-point locking system and reinforced door surrounds. The whole thing weighs 138kg plus it can be secured to the floor meaning it'll take something serious to shift it.
Inside there is room for up to three bikes, a shelf for a helmet, shoes etc… and a place to hand your bag. We reckon you'd get a few spares and even a spare set of wheels in if you're prepared to do a bit of unpacking/ repacking.
---
This review is about the Annexe Bike Storage. Click here for more information.