Customer Review - Twin Bike Locker from Asgard
Home bike locker customer review
Our twin bike locker is secure and discreet. The ideal size for putting down the side of a flat or house. With a great 3 point locking system and a heavy duty, weatherproof construction our twin bike locker was is as "the ultimate bike shed" by our customers.
We think its pretty good too - with a heavy duty door solid roof, its a very secure unit. Inside you will find a pair of kit hooks, for hanging your kit bags and helmets on - so secure all your riding gear in one secure, UK made bike locker.
Read more customer comments on the bike locker page
"The store went up relatively easy and once the basic frame had been built I was able to finish the job on my own (no longer needed the help of my missus and three year old)." Bob Hills
"Nice and compact shed - looks aces by my house"
"Nice one"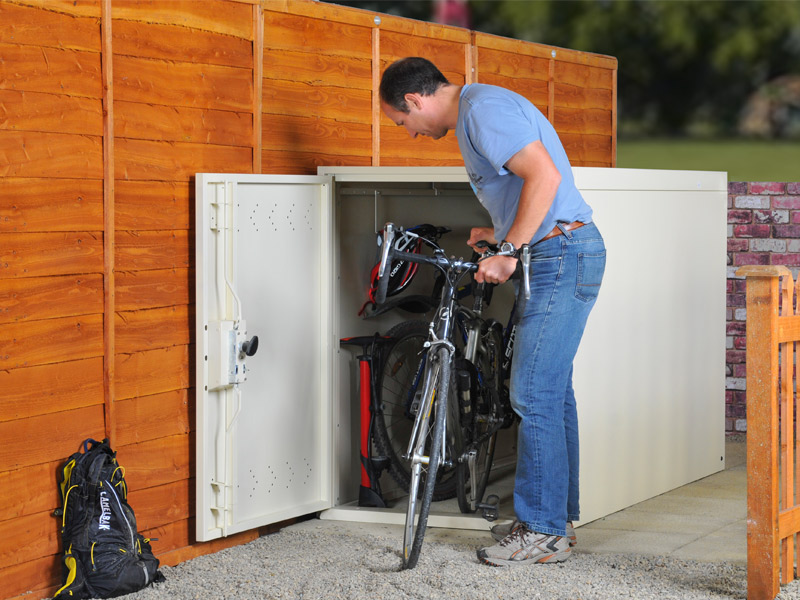 The Twin Bike Locker stores up to 2 bikes and is ideal for people who are short on storage space. See the full range of secure metal bike locker and storage units from Asgard here.