BOY BETTER CYCLE - Asgard Access Bike Storage Review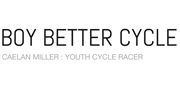 Asgard Access Bike Storage Review
Posted: August 15, 2014 By Miller2004
View the article on their website.
Most hardcore cyclists know the formula for calculating how many bikes you need to own. It's N+1, of course, where N equals the number of bikes you currently possess. Now this probably goes down fine in your home, but things can get to the point where some households start to resemble a not-for-profit bike shop and there soon comes a need to get them out (depending on your lifestyle).
Now if you have a strong brick shed with good doors and locks then that should suffice to stop the average thief, though I know of folk who go around the block and will only drive/ride up to their yard if they feel they are not being followed before storing their steed.
Anyway, one solution out there is the Asgard range of storage units…… They've been manufacturing metal bike sheds for a few years and have been in business for forty, so not a fly by night company either. This post concentrates on the x4 (times four) model but others are similar in construction.
The first thing required is a level ground/surface as the shed which is delivered in flat pack parts can be bolted down if required upon completion for extra security. Two people are needed minimum and I would estimate 1–2 hours build time for a rookie depending on your IKEA/Meccano skills or Asgard can install at a cost.
Now at approx' £450.00 you may be tempted to just go buy a wooden shed at half the price, but if security is your main concern and not just having your rides out of sight, then this is where the Asgard holds it own. The twin locking points are shrouded so there is no access to cut or drill and should withstand the attack of a hammer, screwdriver etc as all doors, hinges and panels are re-enforced against the big bad wolf.
Also, being galvanised steel (no repainting or rotting) it will hold up against the elements well as our original three-year-old unit provided by Transport for London shows no real sign of wear or tear, and even in the worse weather I've yet to spot a pool of water upon opening its gas lift assisted lid.
Ok, it's a fair bit of cash to store three or four bikes but that depends on what the bikes are worth to you, and I still remember the picture in a newspaper of a baseball-capped youth riding around his hood on some triathletes bespoke time trial bike relieved from his garden shed. Anyway, all Asgard products not only have a ten-year guarantee but are approved for insurance purposes as well as being BSI registered. Plus, you can even drop a ground anchor and chain if your really paranoid.
The only downside is that it's such a great shelter that spiders seem to enjoy making it their place of residence… Ciao for now.
---
This review is about the Asgard Access Bike Storage. Click here for more information.