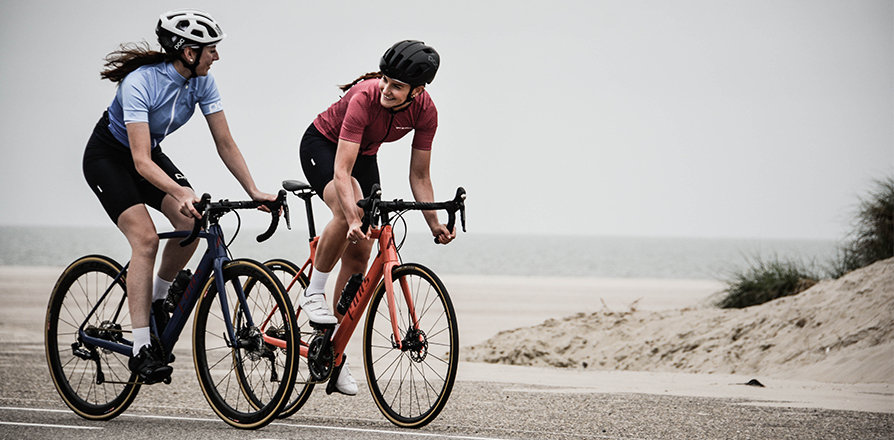 According to the Guardian, In San Francisco only 29% of cyclists are women; in Barcelona, there are three male cyclists for every female cyclist and in the UK only 15% of women cycle. Certain initiatives are being looked into to encourage more women to cycle after female cyclists have highlighted certain concerns that stop them from cycling.
---
Cycling Safety
British Cycling currently have an initiative to get more women cycling, their #OneInAMillion campaign is backed by Team GB Cyclists and friends of Asgard Laura Kenny and Elinor Barker, plus Lizzie Deignan, Sir Chris Hoy and Joanna Rowsell Shand. The campaign will aim to tackle the perceptions which are preventing women from getting on their bikes, including those (72%) who say they feel there should be safer cycle routes and those who have a lack of knowledge on where to go.

Cyclists of all genders have professed their concerns when it comes to a secure infrastructure for cycling. Providing secure lanes for cycling reduces the concerns of speeding cars or lorries and places like the Netherlands and Germany have this type of infrastructure in place for their cyclists.

'We know that there is huge potential for women in particular to make more everyday journeys – especially commuter trips – by bike. Painted, poor quality cycle lanes simply won't cut it. We have to stop creating cycle lanes that are too narrow, poorly maintained and disconnected from other routes.' - Dame Sarah Storey, 14-time Paralympic champion.

With this in mind, the UK currently have schemes in place to improve the infrastructure and are due to make UK wide improvements. The Department for Transport has made over £1 billion of Government funding available to local bodies to invest in cycling and walking from 2017 - 2022. Such initiatives include a £7.9million city centre cycle superhighway in Leeds. Local to Asgard HQ, the scheme adds an extra 4km of segregated routes to Leeds's growing cycle network providing a safe and easy route for cyclists and it is aimed at encouraging more people to travel via bike or on foot. (You can read the full Department for Transport's cycling vision here)


---

Cycling Theft
Theft is also a big issue. According to Cyclist, over 376,000 bicycles are stolen each year, which is roughly one every 90 seconds and London is the most targeted city. Our Asgard secure bike sheds can be found in South London to provide a safe and secure location for cyclists to store their bikes. Many of our sheds are Secured by Design (police) approved, LPCB Level 1 (Loss Prevention Certification Board) approved and UK Locksmith approved. Providing secure bike storage for commuters who cycle and it removes the worry of having their bikes stolen. However, you can't take your Asgard shed with you! It's key for everyone to learn how to, and how not to(!) lock up your bike while your out and about. Take a look at our bike theft statistics page to find out how to securely lock your bike.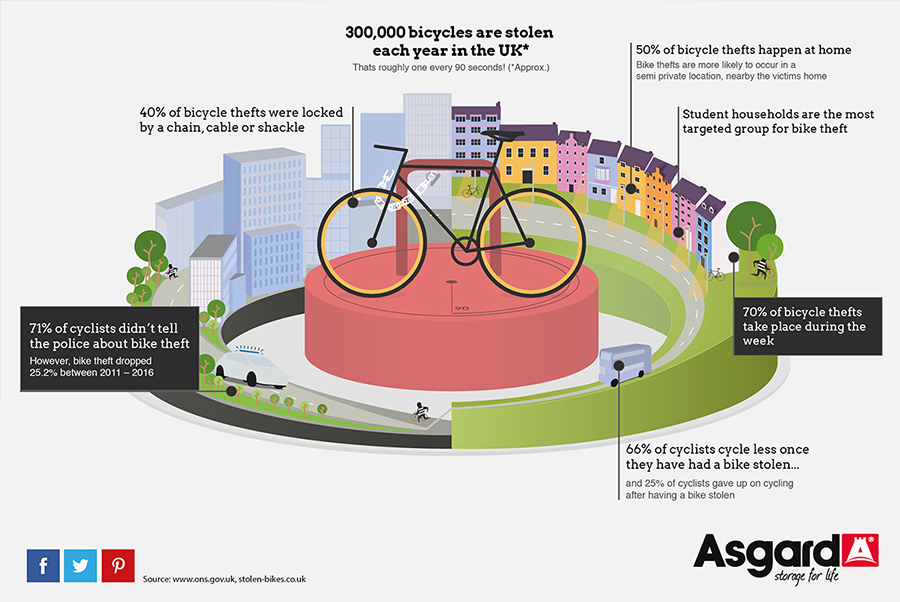 ---
Competitive Women's Cyclists
In comparison to male cycling, there seems to be a lack of competitive cycling for women. The likes of Tour de France is solely male cyclists. With this in mind, a group of 23 amateur female cyclists decided to cycle the same 3,460km, 21-stage route as Tour de France in hopes that more people will ask the question 'Why is there no women's Tour de France?' You can read all about their story here.


August 9th will see the beginning of the Women's Tour of Scotland and the likes of British Cyclist, Mark Beaumont, is hoping this sparks an uptake in female cyclists across the country.

'The Tour has the power to inspire more women to uncover the benefits of cycling both recreationally and competitively. With women on average currently cycling less than men in the UK, I'm very keen to help address the imbalance.' - Mark Beaumont, British Cyclist.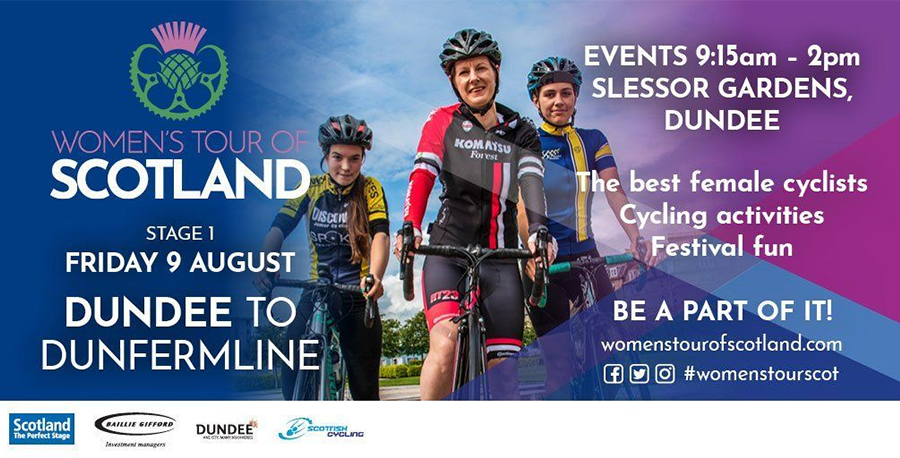 Image from Women's Tour of Scotland Twitter @womenstourscot

---
If you're feeling inspired to dust off your bicycle and ride, here are Red Bull's top 8 women-only cycling clubs around the UK. Cycling in clubs and groups is a great way to boost your confidence to cycle alone and allows you to become aware of the different cycle routes available in your area.