Advice on gas bottle storage
How to store gas cylinders
Gas Bottle Storage: Go to product page
"Just wanted to say a big thank you for your excellent communication and delivery. The Storage container arrived Wednesday and it was installed next day by the gas fire installers. Fantastic service". Philip"The Asgard gas storage cabinet arrived as promised. Good build quality and the brown paint finish looks perfect against the natural stone wall. I would definitely recommend this product for anyone requiring LPG gas storage" . Malcolm
"I feel I must make a point of thanking you for your on going support and assistance. Product quality and new variations to your range are absolutely first class" CARAVAN SALES MANAGER. - CUMBRIA.
"We purchased the Asgas product as part of a caravan park and have so far been very pleased with it. It was relatively easy to put up and certainly big enough for 4 large gas bottles, a good purchase"
"Nice, good looking unit - Just safe enough to keep people off my gas! yet easy enough to access for me"
"Lovely looking unit. Much better than having loose bottles all around the back of my house. The ability to chain the bottles to the unit is very useful" P.L. Winchester
"I am very pleased with the unit. It is very well made and provides an attractive cover for my gas containers. Even more importantly it protects the gas regulator on top of the cylinders from the weather....particularly from water ingress which can be a problem in winter when it freezes. Many thanks" Mr.T.J.Walker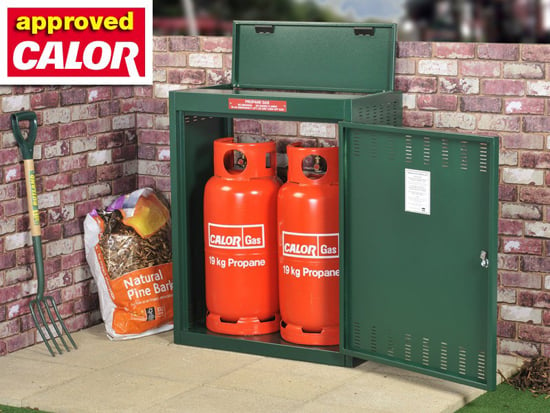 "Cannot recommend this shed enough! Superb security, fantastic company."
"The product is of a good quality and was easy to assemble" - John
"I have no complaints, my observations would be : 1. You came when you said you would. 2. The installation team were quick efficient and polite"
"A great seller thanks a lot"
"Very friendly service"
"Big thank you to Asgard" Peter
For general advice on Gas storage click the advice section on the Calor Gas website here.
For more happy Asgard customers, please visit our case studies page.