Asgard bike sheds have a fitted metal base
Asgard Bike Storage - Integral Metal Floors
The entire range of high quality Asgard secure bike storage is unique in the bike storage market as each of our bike sheds is fitted with an integral, full metal base. An integral base has numerous benefits -
A bike shed with a metal base;
Adds strength and security. Each Asgard bike shed is supplied with a set of heavy duty ground bolts allowing you to bolt the entire shed to the ground. As the base is integral to the overall make up of the shed, bolting the base down prevents.
By being an integral part of the shed the metal base helps to prevent ground moisture rising up into the shed, so reducing condensation.
The shed base forms part of the overall bike shed structure, making Asgard bike sheds, stronger and heavier than the competition - again increasing the overall security of the shed.
For the ultimate in bike security, you can add one of our ground anchors - fixing the anchor through the shed base for a Sold Secure bike storage solution.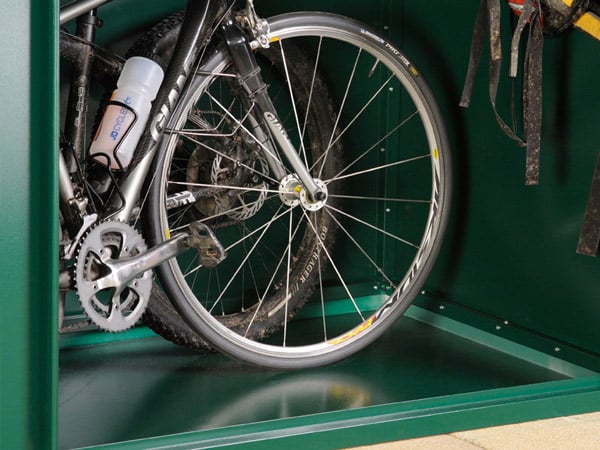 You can view our full bike shed range here.