"Secure and extremely well built bike storage"
Asgard bike storage customer
The Access bike storage shed, continues to impress cyclists across the UK - Both individual cyclists and club riders love the security and peace of mind brought about by having an Asgard bike shed.
The Access bike store can hold up to 4 adult bikes in a safe and secure manner thanks to the impressive design. Made from heavy duty galvanised steel, the Access is both secure and weatherproof.
Security is provided via the twin, shrouded locking system, designed to stop forced entry thanks to the steel plates hiding the locks. Inside you will find a dead bolt, helping to secure the heavy duty, reinforced doors shut. A full metal floor, further enhances the strength and security of this bike store, giving extra strength and stiffness - also providing you with the option of bolting the unit to the ground for even more security!
Beating condensation
Hidden in the roof, you will find the unique Asgard ventilation system - this spot of genious allows air to flow around the bike shed even when your bikes are all safly locked up. This reduces condensation on the inside, so keeping your precious bikes not just safe .. but also dry!
Additional accessories such as hooks and shelves give you even more capacity in you shed, so why not store your bikes and all of your riding gear together in one safe bike storage shed.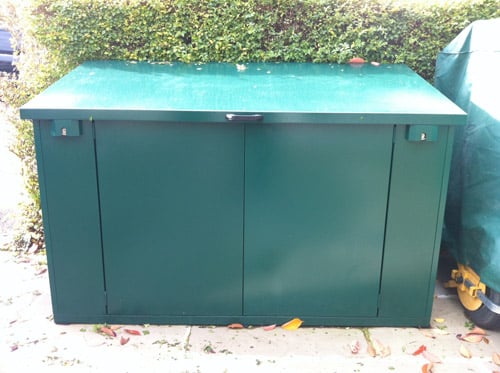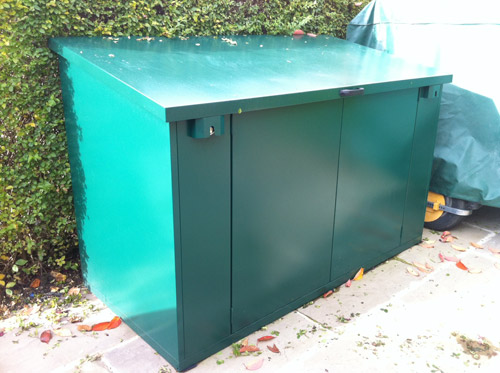 "The bike store has been great, very secure and extremely well built. Was also very easy to construct ourselves. Overall we are very happy with it" Mark Wilson
Asgard bike storage is made in Britain and comes with a 10 year warranty.