Asgard shed vents reduce condensation
Minimising shed condensation
The Asgard Asgard Motorcycle Storage unit features a vented side panel to keep condensation to a minimum and help to release exhaust fumes. These large slotted inset panels are positioned on the side of the unit giving maximum airflow inside. All of our Motorcycle storage also feature Asgards' built-in roof vent system, again designed to reduce condensation within your motorbike garage, keeping your bikes not just safe but also dry in or out of the riding season.
All vents are made from the same heavy-duty, galvanised steel as the rest of the unit, so are tough and weatherproof, with a 10-year warranty.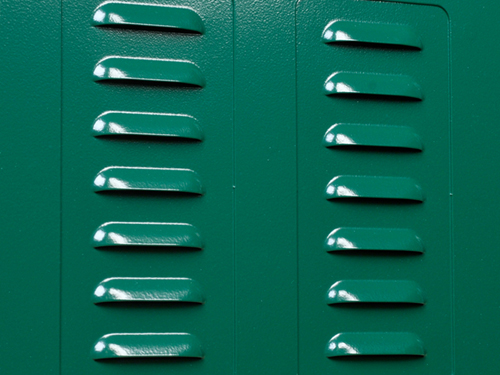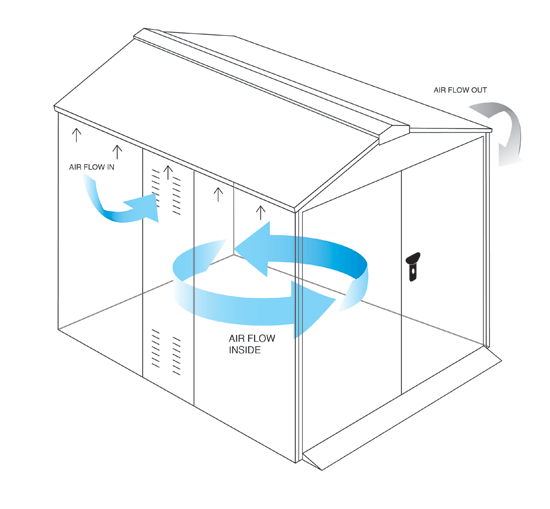 The Asgard motorcycle garage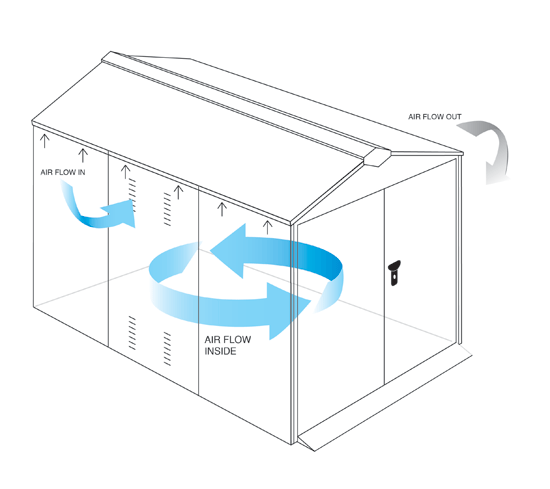 The Asgard motorcycle plus garage
This is just one of the many key features of our motorcycle garages and one of the reasons why it is so popular. To give you the best storage, you'll find that the Asgard motorbike garage is full of top storage features.
Key features of Asgard motorcycle Storage
Large double doors
Full metal floor with a wooden subfloor
Storage accessories – hook rail and shelf
Easy access ramp
5 point locking system
Reinforced doors, hinges, and panels
To top it all off, our motorcycle garage has also been approved by the UK Locksmith Association. So you know you're getting seriously tough storage. Our motorcycle storage has also been reviewed by Motorcycle Monthly, Ride Magazine, Old Bike Mart, and more.