Vented metal sheds reduce condensation
Metal sheds without condensation
The unique Asgard shed ventilation system, helps to reduce the build up of moisture and condensation in your shed. Our condensation system is available across most of our metal sheds. Some of our sheds such as our motorcycle units or Flexistore range feature ADDITIONAL front or side vents for even greater air flow.
All Asgard sheds are supplied with a 10 year warranty and are made to order here at our head office in West Yorkshire.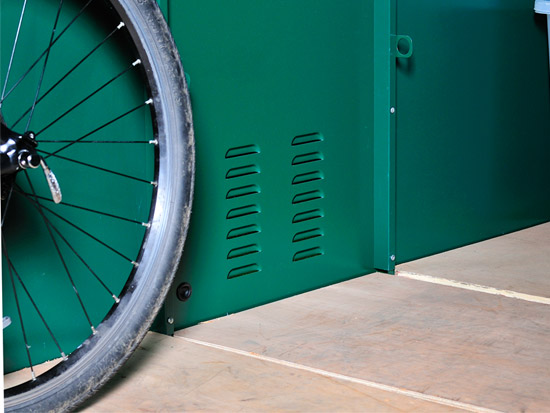 Vents in the shed aid air flow and keep moisture down without effecting the security of the unit.