Unique metal shed ventilation system
Minimize shed condensation
All Asgard storage is designed and manufactured at our head office in Yorkshire. As both the designers AND manufacturers we are in a position to create innovate metal storage. One such innovation is our unique shed ventilation system. Each and every metal shed from Asgard has a series of holes built into the roof eves, These discreet hole give improved air flow around the inside of the shed (even when the shed is locked).
The benefit?? Free flowing air inside the unit, helps to keep the condensation inside down to a minimum – helping to keep your tools and equipment not just safe from theft but also dry.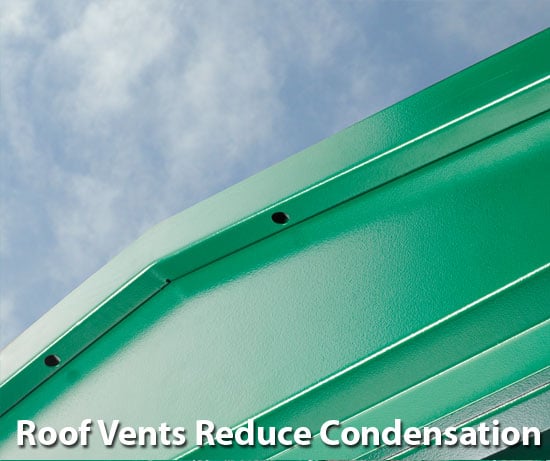 Asgard secure storage is made from tough, weatherproof steel - ensuring safe and dry tool and bike storage.