The best metal garden sheds in the UK
Asgard metal garden sheds reviewed
"We are pleased to endorse your product. The storage unit arrived as stated. It was easy to assemble and all the pre-drilled holes had a perfect alignment. Your office handled our order with interest and helpfulness. Thank you"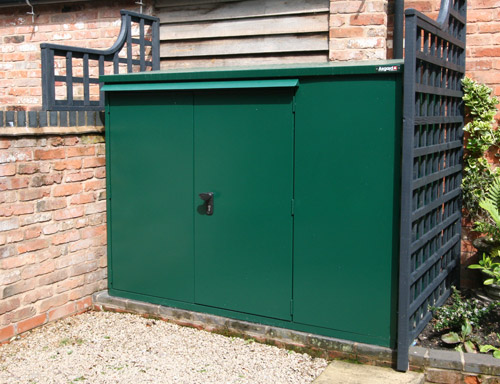 Compact metal garden storage
As you can see our metal garden sheds look great in any garden. In the image above you can see our Addition metal garden shed, sleek and compact this garden shed is stylish and available in a choice of colours. Choose from brown, green or ivory, which ever colour suits you and your garden.
Inside this metal garden shed, there is plenty of room for all of your gardening essentials and more and with the double door access, all of your stored items will be easy to find.
This shed is fitted with a number of features to give you the ultimate garden storage:
A wind/rain guard to keep the bad weather out
A full metal floor
A pick/drill resistant lock
A strong 3 point locking system
A ventilation system to minimise the risk of condensation