New for 2011 extra large school storage
School Storage
At Asgard we have a wide range of school storage units and this collection is about to get bigger. New for December 2011 our new Gladiator Plus 2 School Pack. This is the same as our standard Gladiator school packs... only bigger!!!
This school storage unit is made from the same strong weatherproof steel as all of our school stores and is supplied with a 10 year warranty.
To give you the best possible storage, this school pack is full of features, including:
Large double door entry
A full metal base
A pick resistant lock
A strong 5 point locking system
A unique ventilation system
An easy access ramp
With so much space, the options of what you can store are endless and with the including storage accessories of hooks and shelves, you are sure to have more than enough space.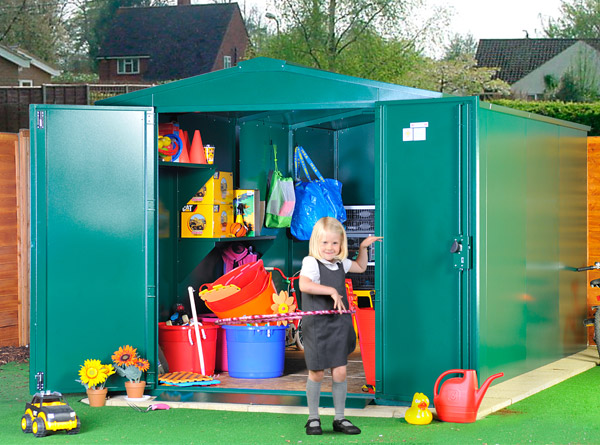 Asgard is the UK's leading School Storage supplier and our units can be found in over 2000 UK schools nationwide. Available in a range of sizes, styles and colours you'll find the right Asgard shed for you.
All of our school packs include delivery, installation and a selection of storage accessories.